Police arrest woman for harassing people, hitting an officer at Gas Works Park
SEATTLE - Police arrested a woman for harassing people at Gas Works Park, and hitting a police officer in the face on Wednesday. 
According to the Seattle Police Department (SPD), just before 2:30 p.m., police were waved down about a woman causing a disturbance at the park. When officers walked into the park to investigate, multiple people pointed toward a yelling woman.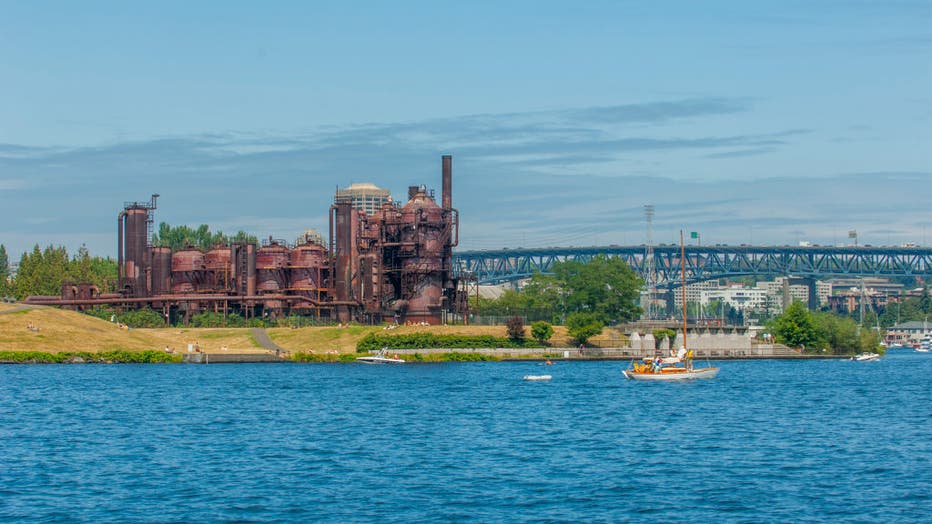 UNITED STATES - 2007/07/08: View of Gas Works Park from Lake Union in Seattle, Washington State, USA. (Photo by Wolfgang Kaehler/LightRocket via Getty Images)
One man told police that he had been assaulted by the woman after she tried taking his child from a swing. He claimed that she hit him in the face when he walked up to her, and chased him around the park.
The SPD says when officers approached the 36-year-old woman about her behavior, she became aggressive and started cursing at them. She then swung toward one officer, and hit another officer in the face.
RELATED: Lacey PD: Man arrested after choking, trying to kiss teenage girl at bus stop
After a brief struggle, she was taken into custody, booked into the King County Jail for investigation of felony and misdemeanor assault.