Repeat DUI offender pleads guilty to crashing into 'Don't Drink and Drive' sign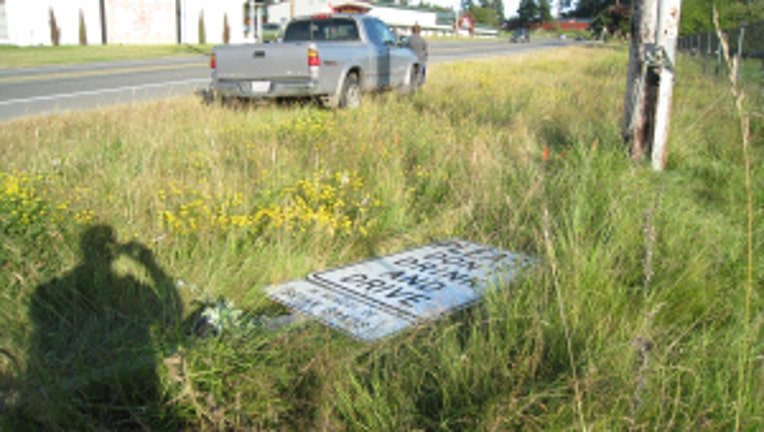 article
OAK HARBOR, Wash. -- An Island County man will be charged soon in Island County District Court after pleading guilty to three separate DUIs, including a crash where he ran over a Washington state "Please Don't Drink and Drive" sign, Island County Prosecuting Attorney Gregory Banks said.

Joe Clyde pleaded guilty in December to three separate DUI charges, Island County officials reported. One offense occurred in 2008 when Clyde was enrolled in a "deferred prosecution" program.

He also pleaded guilty to two defenses occuring within 24-hours on Aug. 8 -9. Officials said he was pulled over first on Aug. 8 after crashing into a "Please Don't Drink and Drive" sign on Highway 525 near Freeland, Wash.According to police, he registered a blood-alcohol level of .20. He was arrested and later released.

Police again found him on Aug. 9 after he was spotted erratically driving a different car. Police officers determined Clyde to have a blood-alcohol level of .21 in the second incident.

Island County prosecuting attorneys are recommending Clyde be sentenced to three years in for the DUIs.