Reports: Matt Flynn to be traded to Oakland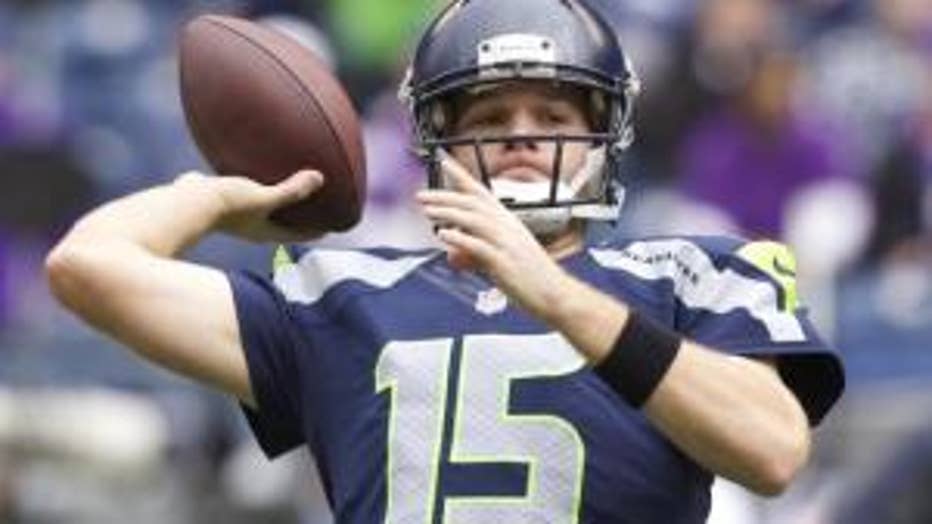 The Oakland Raiders are expected to complete a trade for Seahawks backup quarterback Matt Flynn shortly, Jason La Canfora of CBS Sports reported, citing  league sources.

Ed Werder of ESPN.com also cited a league source as saying a trade is "imminent," although Werder said the Seahawks were talking to several teams, including the Raiders.

The Seahawks had no comment on the reports.

But as profootballtalk.com repoted, the Flynn deal is close enough to done that some of Flynn's teammates in Seattle are already saying goodbye. Seahawks receiver Doug Baldwin wrote on Twitter, "Wishing Flynn best in Oakland. Excited for his opportunity. Great QB, even better man."

Oakland is looking for options to replace Carson Palmer, who is set to make $13 million for 2013 and has balked at a pay cut, La Canfora said.

The Seahawks are looking to move Flynn's $5 million salary and give him a chance to start elsewhere, and they will consider Tyler Thigpen among the options to replace Flynn as Russell Wilson's  backup, sources said, according to La Canfora.

La Canfora did not say in his report what the Seahawks would get in return for Flynn.

But NFL.com's Albert Breer reported Friday that trade terms between the Seahawks and Raiders have been settled. The Seahawks would acquire a 2013 draft pick and a conditional 2014 selection as part of the deal, if it's completed. The Seahawks' portion of the deal essentially is done. Now it's on the Raiders, but a deal isn't expected to be completed Friday, according to NFL.com's Ian Rapoport.

Sources familiar with Flynn's thinking told Rapoport that the quarterback would be resistant to changing the terms of his contract. That indicates the Raiders aren't necessarily happy with paying Flynn $5.25 million in 2013 and $6.25 million in 2014. That appears to be the holdup, Rapoport said.

Meanwhile, the Seahawks announced Friday that the team had cut wide receiver Ben Obomanu, who predicted his release on Twitter a couple of weeks ago.

Obomanu's release was not surprising after the Seahawks acquired wide receiver Percy Harvin in a trade with the Minnesota Vikings. Obomanu, a seventh-round draft choice in 2006, caught 87 passes in six season with the Seahawks (he spent 2008 on injured reserve).