Silvertips, Stealth to host charity lacrosse game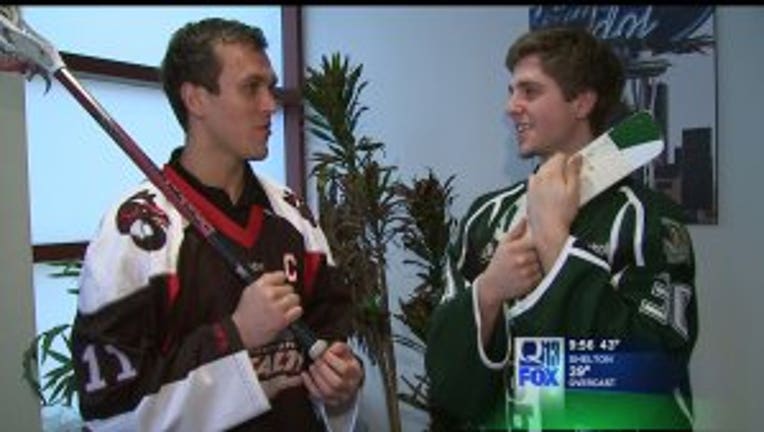 article


By Michelle Ludtka

Q13 Fox Sports reporter/anchor

EVERETT -- The Everett Silvertips and Washington Stealth are hosting a benefit lacrosse game to raise money for local youth organizations.



The inaugural Comcast Arena Classic will be held at  7 p.m. Thursday at Everett's Comcast Arena. All proceeds from the game will go to area youth hockey and lacrosse organizations to fund new equipment, playing time and scholarship programs.

This is the first installment, a lacrosse match-up, that will mix Silvertips and Stealth players together; they will then be divided into two teams. A rematch for next season will be on the ice, in the form of a benefit hockey game.