SPD asks public for photos, videos of May Day disturbances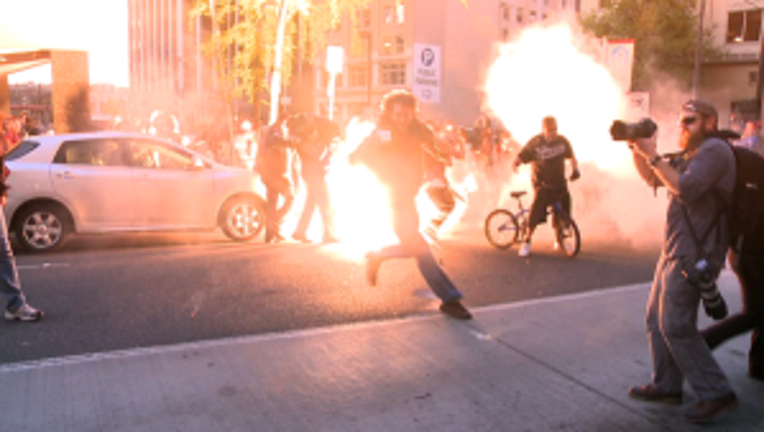 article
SEATTLE -- Seattle police detectives are working to collect photos and videos taken of the disturbances on May Day and are asking the public to help provide information.

"Photo or videos recorded during May Day could help detectives identify the relatively small group of people who celebrated a day promoting immigrant and worker rights by indiscriminately smashing the windows of small businesses and hurling bottles and rocks in downtown streets," the Seattle Police Department online blotter said.

If you have photos or video of any criminal activity during May Day you'd like to provide to detectives, please email them at MayDay2013@Seattle.gov or call the SPD May Day tip line at (206) 233-2666.