SEATTLE -- Wet, windy and mountain snow continues.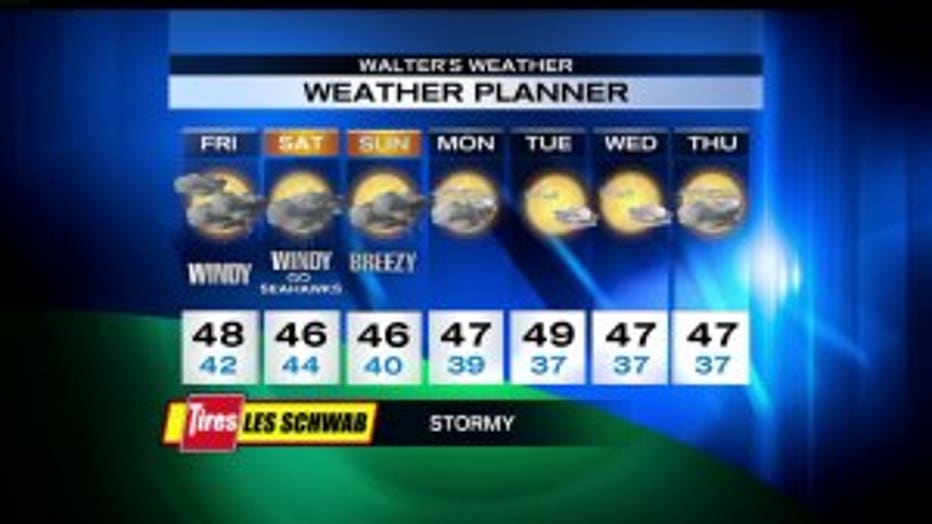 The ski areas are getting exactly what they have wanted since the season started, 10 – 20 inches. Snow level will go from 3,000 feet to 6,000 feet and back to 3,000 feet within 24 hours.

The wind gusts will be 30 mph through Friday.

Friday night into Saturday, the wind gusts pick up to around 40 mph. (strongest at the coast and north). The rain will be heavy at times, especially late Friday into Saturday morning.

Area rivers will run high and fast but no major flooding is expected.

The Seahawk game looks quite windy. It'll be wet early, but the the front will be moving out so as the game plays out, there should be less rain.

Kickoff temperature will be around 46 degrees. Winds will be out of the south at 25 mph with gusts to 45 mph. Go Hawks.