Traffic snarled as protestors weave through Seattle streets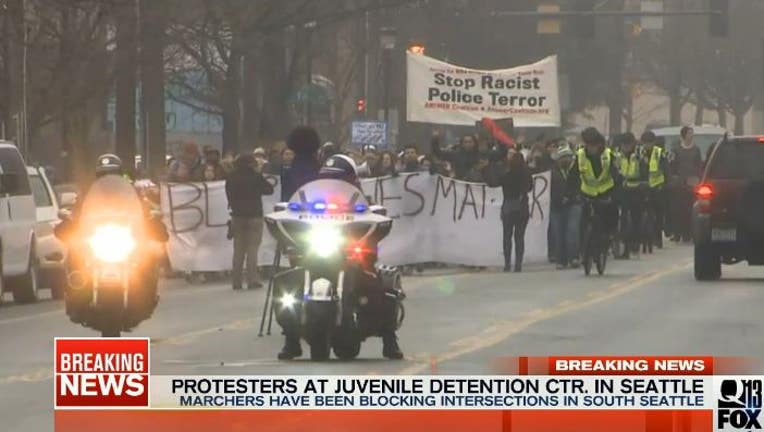 article


SEATTLE -- A group of protesters gathered near Rainier Avenue South Saturday afternoon, slowing down traffic on Interstate 90 as they marched north toward the Juvenile Justice Center at 12th and Alder.

The Seattle Police said that the march was permitted in advance and that marchers stuck to the prescribed route.




Seattle police erected barriers near 12th Avenue and Pine Streets in anticipation of the protests, officials said.

The protesters chanted "Black Lives Matter," initial reports claimed.

Marchers were expected to disband shortly after 3:00 p.m. when they reached their destination.