Washington Gov. Jay Inslee tests positive for COVID-19 for second time
OLYMPIA, Wash. - Washington Gov. Jay Inslee has tested positive for COVID-19 and is experiencing "very mild symptoms including a mild cough."
Gov. Inslee's office issued a news release with the information Wednesday morning.
The governor and his doctor will decide if he should take Paxlovid antiviral treatments.
"Once again I am very appreciative to be vaccinated and boosted," Inslee said. "This is a scientific gift that has given us the capacity to prevent hospitalizations or worse. I encourage folks who haven't received their booster to talk with their doctor and avail themselves of this protective, life-saving measure."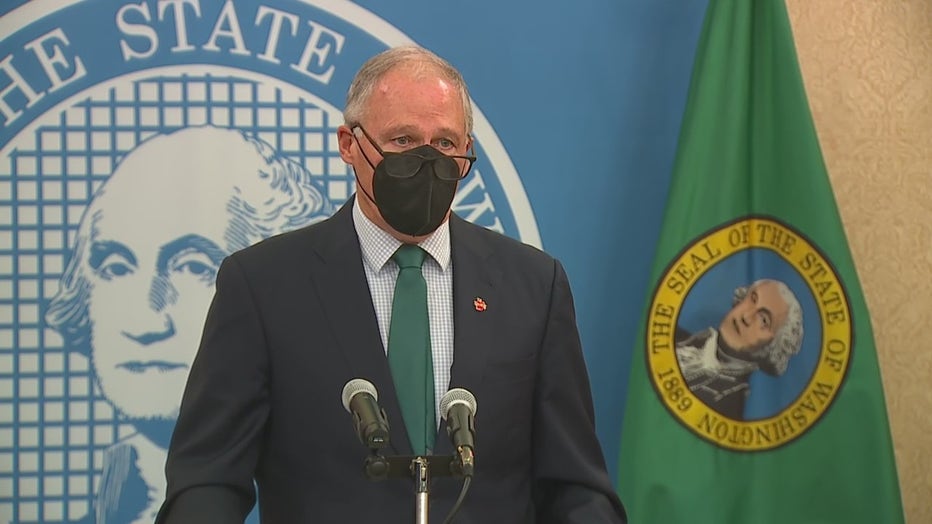 Gov. Jay Inslee (FOX 13 Photo)
Inslee is fully vaccinated against COVID-19 and has received booster shots. He last tested positive for COVID in May 2022.
RELATED: President Biden to end country's COVID-19 emergencies on May 11
First Spouse Trudi Inslee has tested negative, according to the governor's office.