Watch: Historic banyan tree, scorched during Maui wildfires, sprouts new leaves
LAHAINA, Hawaii - Hope springs eternal. 
The historic banyan tree which was scorched during the wildfires in Lahaina, Hawaii, in August, began to sprout new leaves this month. 
The devastating wildfires destroyed most of the beachside town. Among the only things left standing, but still smoldering, was the 150-year-old banyan tree.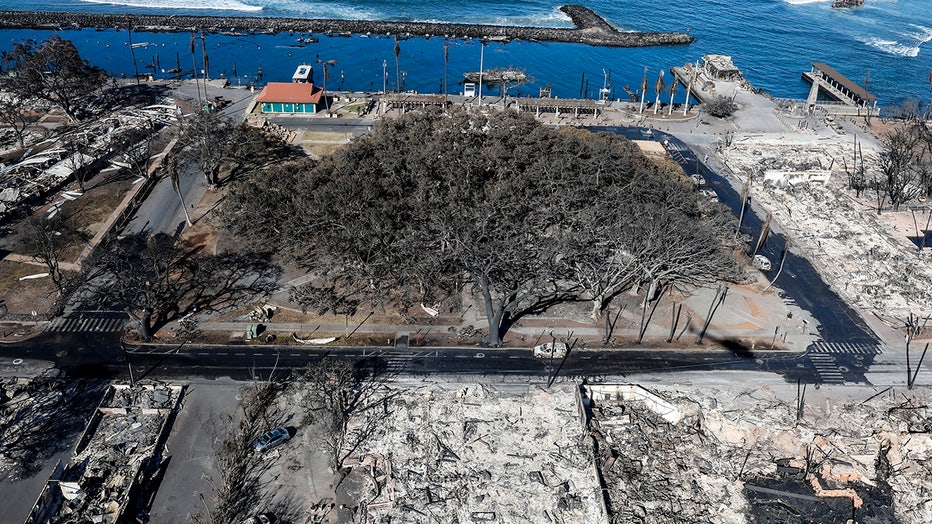 File: The iconic Banyan tree stands among the rubble of burned buildings days after a catastrophic wildfire swept through the city, August 11, 2023. (Robert Gauthier/Los Angeles Times via Getty Images)
Video captured by the Hawaii Department of Land and Natural Resources (DLNR) on Sept. 13 showed bright green leaves growing from the tree's branches. 
After the fires, arborists had applied compost to help the tree recover, local news outlets reported.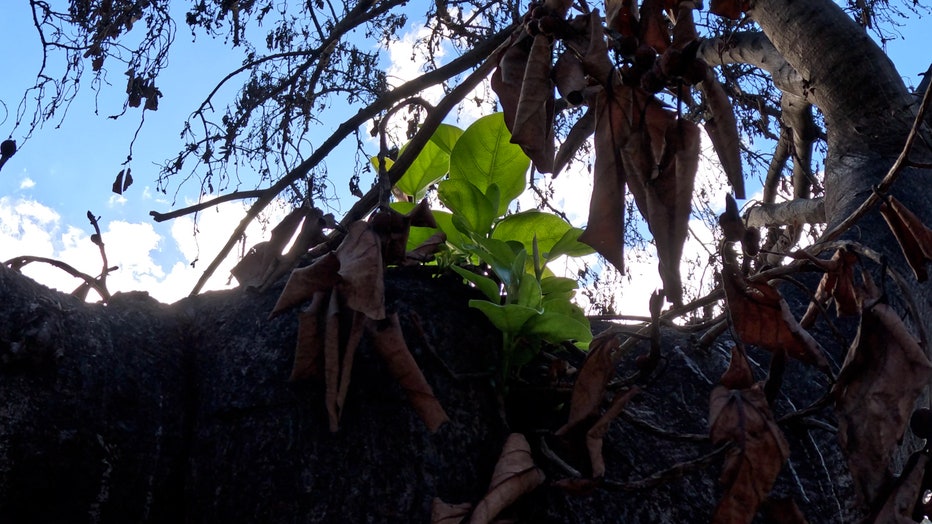 FILE - Still image taken from video showing new leaves growing from historic banyan tree in Lahaian Banyan Court. (Hawaii DLNR via Storyful)
A famous tourist site, the banyan tree was imported from India and planted in front of the Lahaina courthouse and harbor in 1873. It sprawls along the town's Front Street and has a quarter-of-a-mile circumference, according to the Lahaina Restoration Foundation. 
This story was reported from Los Angeles. Storyful contributed to this report.