Weak but shallow earthquake felt in Snohomish County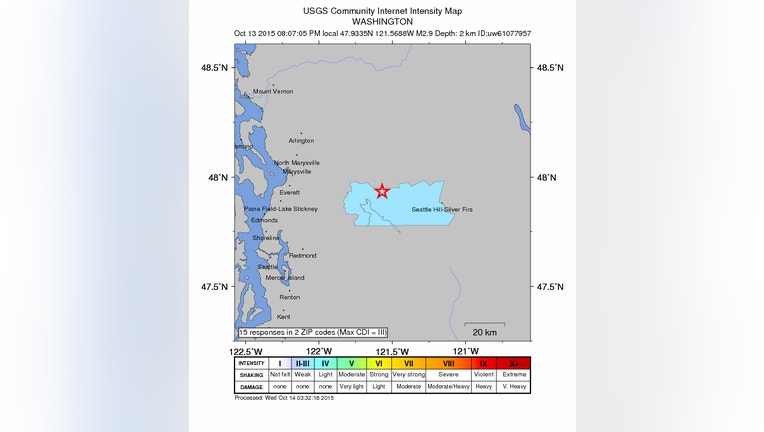 article


SNOHOMISH COUNTY, Wash. -- A small 2.9-magnitude earthquake struck at 8:07 p.m. Tuesday about 7 miles NE of Gold Bar, according to the Pacific Northwest Seismic Network.

The quake was fairly weak, but also shallow -- at just 1.34 miles deep. People reported feeling the quake in Gold Bar and Sultan along U.S. Highway 2.

This happened 18 miles NNW from Skykomish, 19 miles ENE of Monroe, and 24 miles ESE of Lake Stevens.

There were no immediate reports of injuries or damage.