Why your Seattle City Light bill might be sky high


SEATTLE– Some Seattle City Light customers are crying foul after getting bills seven times more expensive than normal.  City Light says it has an explanation and an answer to the problem.

City Light crews are currently installing new meters that will ultimately be more accurate.  But installing the new system didn't come without challenges, including a year-long delay and being $31 million over budget -- to the tune of $109 million.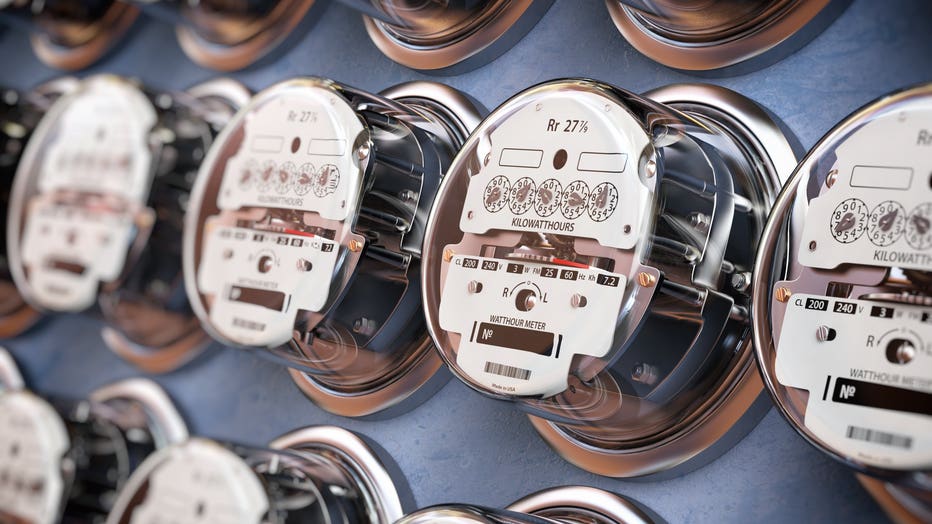 $837.59 is a whopping bill Seattle resident Colin Bishop now has to pay for electricity.

"It made me a little teary-eyed, honestly," said Bishop.

Bishop says he called Seattle City Light and he says they told him he's been getting estimated bills.  So that means a meter reader hadn't actually checked his meter for eight months.

"Negligence, laziness, I could throw a whole bunch of words at it," said Bishop.

It's a problem that's been happening for the last year.  Seattle City Light Communications Director Scott Thomsen says it's a problem that will get better with time when everyone gets digital meters.  But for the past year, they've been dealing with a staffing shortage on top of the more usual problems like sick calls, traffic delays, and other occurrences that may mean a meter reader doesn't make it to your residence.

"We've been seeing some instances where we've seen our staff shrinking quite a bit this year.  A lot of those employees have been transitioning to other jobs and we've been back-filling them with temporary workers," Thomsen said.

So you might notice your bill will have a graph with a dramatic spike.  That's because City Light says you might've been getting estimated bills for months, and then when they physically went out and read your meter, they have to charge you for what you actually used.

"They were responsive in saying hey this is what happened but you still have to pay it, but they didn't say 'oh we're going to have to do some bill forgiveness,'" said Bishop.

Thomsen says City Light will offer you a payment plan but no discounts.  He says they can't offer any discounts because you actually used the electricity.

"We're required by state law to collect on any electricity that's used," said Thomsen.

So they formed a team that has already cleared up 14,000 estimated bills this year.  That isn't sitting well with customers who feel like they've been duped.

Seattle City Council Member Teresa Mosqueda sent a request for an audit on City Light's billing and customer service response.

"As we have been learning this year, there has not been sufficient attention paid to the department, their staff, or the all-volunteer Review Panel in many years," she wrote.

Thomsen says he's looking forward to seeing the results of that audit.  He's also looking forward to December when all of the digital meters are installed, and reads are wirelessly sent to a database.  City Light crews have 30,000 digital meters to install by the end of the year.  Thomsen says the new meters will eliminate the problems of estimated billing.

"I hope it adds a layer of accountability and I hope it adds a layer of you can't dispute this and it's not just this arm-chair metering," said Bishop.

Thomsen said last week meter readers got to 98% of their reads on their routes.  So that means estimated bills for just 2% of homes which he said is a great improvement.  He said Seattle has the cheapest electricity costs out of the top 25 largest cities in the nation.

He also said the utility has not been charging late fees for missed payments since the beginning of the year.

"We have not charged late fees or attempted to disconnect for non-payment since late January of 2018 which allowed our staff to focus on making sure customers had accurate bills."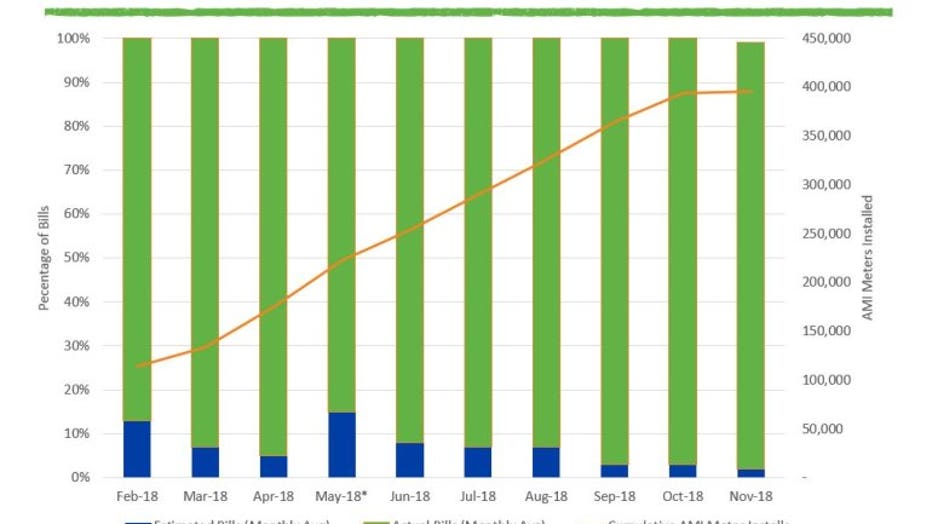 Graph provided by Seattle City Light