Woman jumps from apartment to escape fire in Tacoma; 20 people displaced by blaze
TACOMA -- Two people suffered smoke inhalation and a third jumped to escape a fire that damaged six units at the Woodmark Apartments in the 2400 block of 96th Street South in Tacoma Monday night, Central Pierce Fire said.

A total of 20 people were displaced by the fire.

The report of fire at the two-story, 24-unit complex came in at about 8:10 p.m., a Central Pierce Fire spokesman said. The fire quickly spread to six units before firefighters were able to put it out, he said.

Two people were treated for smoke inhalation at the scene, he said.  A 45-year-old woman jumped to escape the fire onto a mattress and pillows and, while she didn't appear to be hurt, she was taken to the hospital as a precaution, he said. No one was burned, he added.

The cause of the fire is under investigation.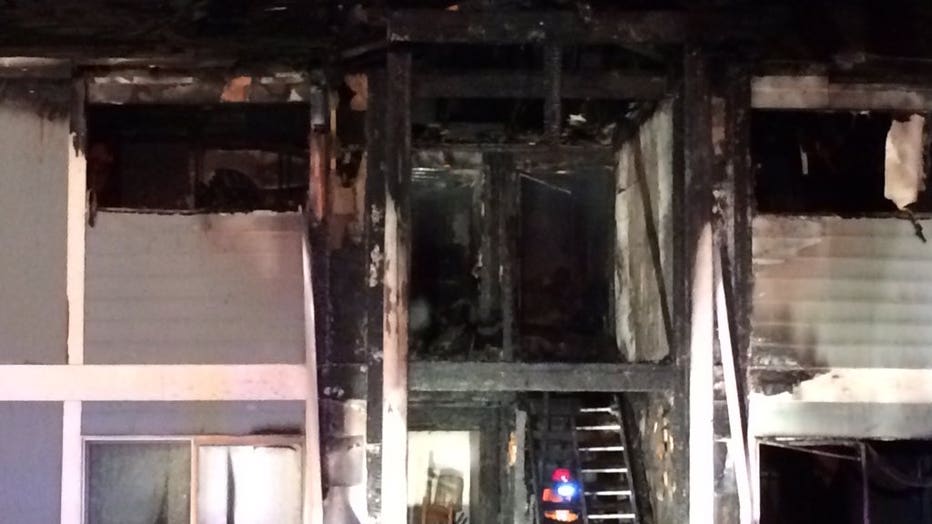 The aftermath of the fire. (Photo: Central Pierce Fire)