Wrong-way driver on I-5 hits vehicle, State Patrol car, arrested for DUI


TUKWILA -- A 19-year-old Tacoma woman is behind bars this morning, accused of driving the wrong way down Interstate 5 for several miles before hitting another car and a Washington State Patrol vehicle before being forced to a stop by another State Patrol car driven by a cadet in training.

Troopers say they started receiving 911 calls just after 4 a.m. of an SUV headed southbound in the northbound lanes of I-5.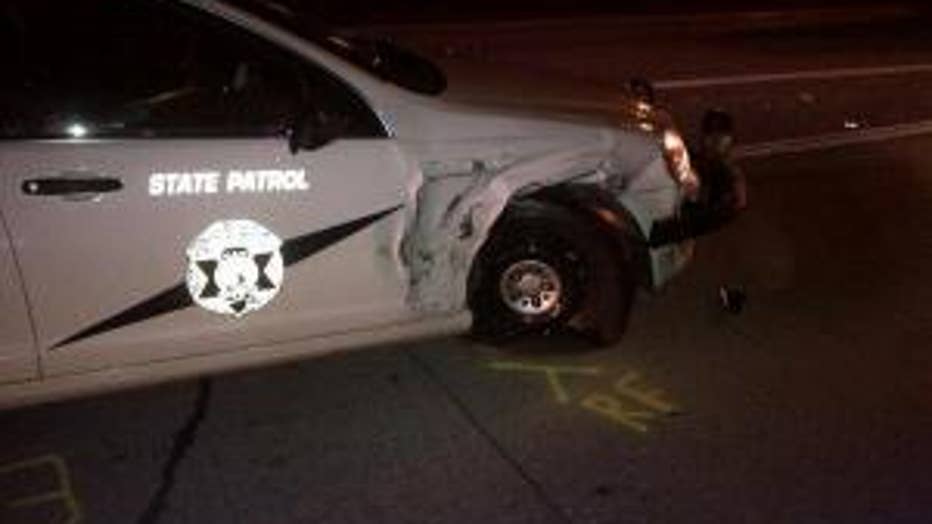 The vehicle hit one car, and then hit a trooper's vehicle that was responding to the calls.  The SUV kept going toward the off-ramp to State Route 518, so  a second trooper vehicle, driven by a cadet, used his push bars to disable the SUV.

The trooper in the first car sustained minor injuries.  The driver of the other car that was hit was not injured.

Police say the driver of the SUV has been arrested for DUI and reckless driving.

They believe she had been driving the wrong way for several miles, possibly from downtown Seattle.