WSDOT: Bertha pushed forward a couple of feet


SEATTLE -- The Washington State Department of Transportation said Bertha, the SR 99 tunneling machine, was pushed forward for about two feet Tuesday.

"Doing so allows crews to build the next concrete ring of the tunnel," WSDOTY said. "Workers are now testing systems and evaluating the machine to see what maintenance might be needed before they resume tunneling."

On Monday, WSDOT said Bertha is expected to restart operations this week.

The announcement comes not a moment too soon. Some residents are already questioning whether the project should continue.

"I personally think it's a colossal waste of money," says Suzanne Savery.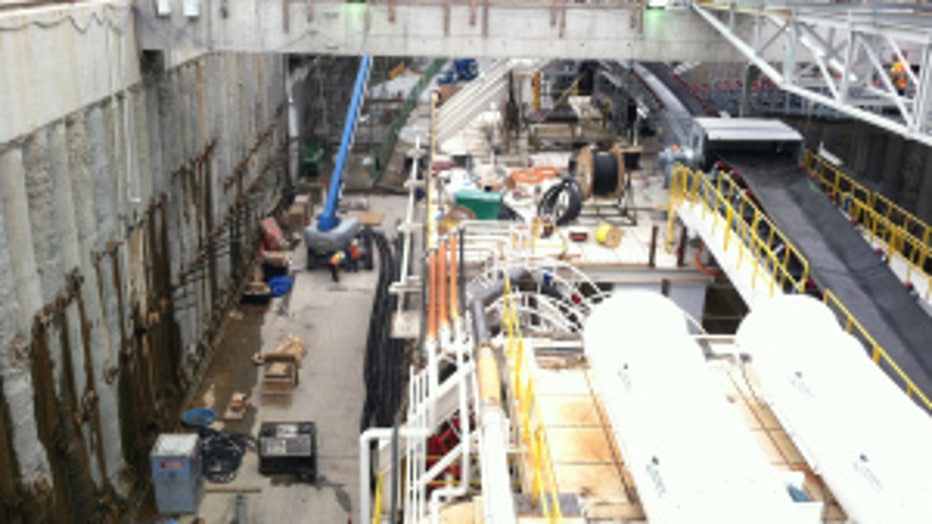 "It's kind of disappointing to see progress is not being made on the project," says Darren Augenstein.

Bertha has only tunneled 1,000 feet since it started last summer, which is about 10 percent of its total path. But according to records obtained by the Seattle Times, WSDOT has already spent half of its budget.  The contractor, Seattle Tunnel Partners, has been paid $774 million as of November.

We asked Laura Newborn, the media relations manager for the Alaskan Way Viaduct, if taxpayers should be concerned. She responded "the tunnel itself is only part of a large tunneling project."

They say over the past seven weeks, progress has been made on roads and buildings that will ultimately house the control center for the tunnel.

But residents aren't so sure. They say if there are more problems with Bertha, we may need to consider scrapping the project altogether.

"We've moved what, a quarter mile? I guess we got to start thinking about that pretty soon," says Augenstein. "But it's going to be a tough call to make. I think we're already almost all in as it is."

"I am an accountant and there's this concept of sunk cost," says Savery. "What ruins a lot of businesses is they never accept sunk costs, so they continue to throw good money after bad. Whether we're at that point, I really don't know."