WSP seeks witnesses after 18-year-old driver seriously injured in crash with semi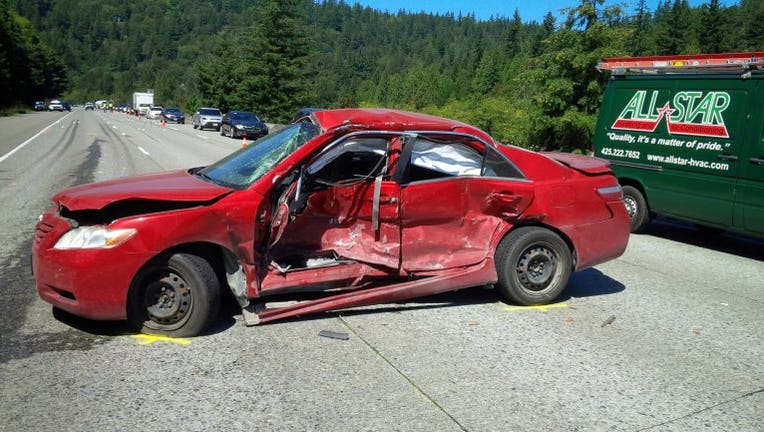 article


ISSAQUAH, Wash. -- Detectives are seeking witnesses to a serious injury crash Friday on Interstate 90 near Issaquah.

Washington State Patrol troopers say an 18-year-old woman suffered life-threatening injuries when her red Toyota Camry collided with a semi truck and trailer.

Troopers say some reports suggest another vehicle in the area moved into the Camry's lane causing her to lose control of the car.

Anyone with information is asked to call WSP.

Washington State Department of Transportation officials first tweeted about a semi collision around 10:30 a.m.

Lanes were slowly being reopened Friday afternoon, but residual backups lingered into the afternoon. All lanes were back open by 2 p.m.


"Even with our beautiful weather, dangers on our roadway still exist. We ask that drivers pay attention to their surroundings," said Lieutenant Ken Noland, District 2 (King County) Acting Commander. "Keep a safe following distance between vehicles and always be prepared for the unexpected."