CAPTURED: Kitsap County Sheriff's deputies arrest Ryan Riggs after pursuit and foot chase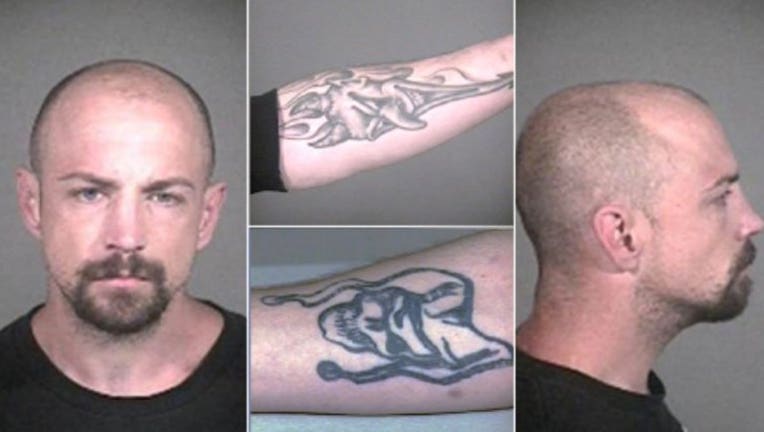 article


CAPTURED -- November 5, 2017 

Kitsap County Sheriff's deputies arrested Ryan Riggs after a pursuit and foot chase. This is a developing story.

WANTED IN KITSAP COUNTY -- 

Bremerton Police are asking for the public's help to find 35-year-old Ryan Riggs for Illegal Possession of a Firearm and a Department of Corrections warrant.

Detectives say he's connected to a counterfeit, ID theft and fraud ring they discovered when serving a search warrant in the 1900 block of Nipsic Avenue last week. Detectives located 51 items of evidence related to counterfeiting currency including 1 - $20 bill, 3 - $100 bills; bank checks and credit cards not belonging to anyone in the house along with 2 handguns and a rifle.

Police say the two handguns were linked to Riggs who is a convicted felon.

"Anytime that we find this kind of documentation, or evidence, or anything like that, when these kinds of people get a hold of it, they can destroy people's lives and especially when you've got career criminals with weapons and guns, especially if they're using those weapons to go into people's homes," said Det. Beau Ayers with Bremerton Police.

Riggs was not home at the time of the warrant service. He has a history of drugs and alcohol, DUIs, eluding the police, firearms violations suspected in a drive-by shooting, assaults, DVs, as well as forgery.

"He's eluded police in the past. He's definitely not a friendly guy," said Det. Ayers.

Riggs is believed to be couch-surfing in the Bremerton/Kitsap County area. He is 5'08", 165 lbs with brown hair and blue eyes. He has a cartoon like devil on his left forearm and a skull wearing a jester hat on his right forearm.

If you can tell Bremerton Police where to find him, Crime Stoppers will pay you a cash reward of up to $1,000. Call the hotline at 1-800-222-TIPS (8477) or use the P3 Tips App on your phone. it is guaranteed to be anonymous.