Couple linked to Ballard home burglary, dog abuse wanted on felony warrants


SEATTLE -- A couple charged in connection with a home burglary in which a dog was injured is also suspected of other break-ins around Western Washington.

Little Bernie Howe and Lisa McCambridge both have felony warrants for their arrest for identity theft after they were identified by Washington's Most Wanted viewer tips to Crime Stoppers of Puget Sound.

King County Prosecutors have charged Howe and McCambridge with Identity Theft in the Second Degree.

The case stemmed from a burglary in Ballard on January 23rd.  Burglars kicked in the back door to a woman's home on 7th Ave NW. Her dog was injured during the break-in. The thieves stole precious mementos as well as jewelry, small electronics, credit cards and documents.

Jane said she came home to find her back door smashed and her dog Lilo hurt.

"She got injured somehow, so the only things I can think of is that they either kicked the door and it hit her, or they kicked her at some point," she said.

Surveillance video shows them shopping with the victim's credit card at stores in Lynnwood, Shoreline, Edmonds and Seattle.

Howe and McCambridge are believed to be hiding somewhere in Shoreline.

Howe has a significant criminal record including multiple convictions for Residential Burglary, Theft and Possession of Stolen Property.

McCambridge has no criminal convictions but does have one recent arrest for Theft.

The state has requested $50,000 bail for Howe and $25,000 for McCambridge. The two are scheduled to be arraigned on May 11.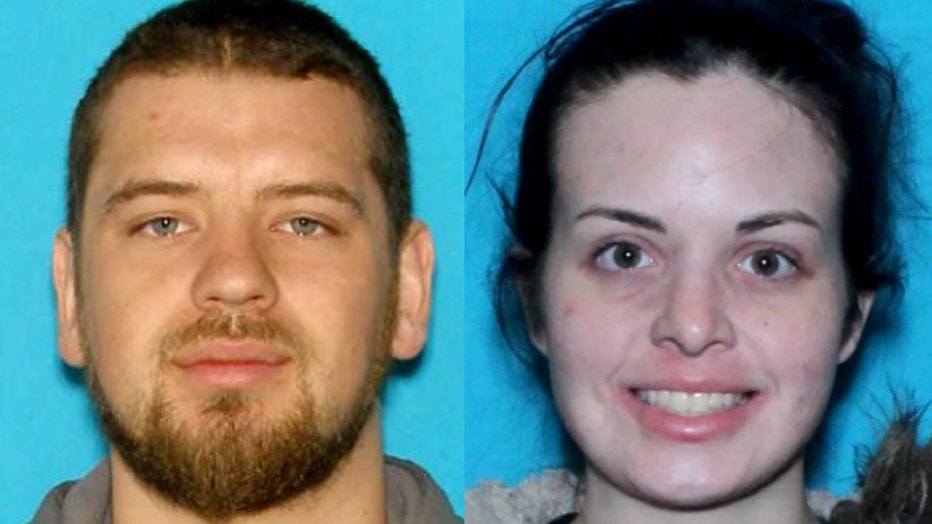 Little Bernie Howe and Lisa McCambridge


If you know where they're hiding, call an anonymous tip into:
CRIME STOPPERS: 1-800-222-TIPS

You must call the Crime Stoppers hotline with your tip to be eligible to receive a cash reward for information leading to a fugitive's arrest.

CLICK HERE for information on how to TEXT A TIP to Crime Stoppers