Heating up through Friday with cooler weekend highs on the way
Seattle - A beautiful scene across Western Washington this afternoon as temperatures went sailing into the low 70s for the Seattle area south. SeaTac hit 72 at the airport.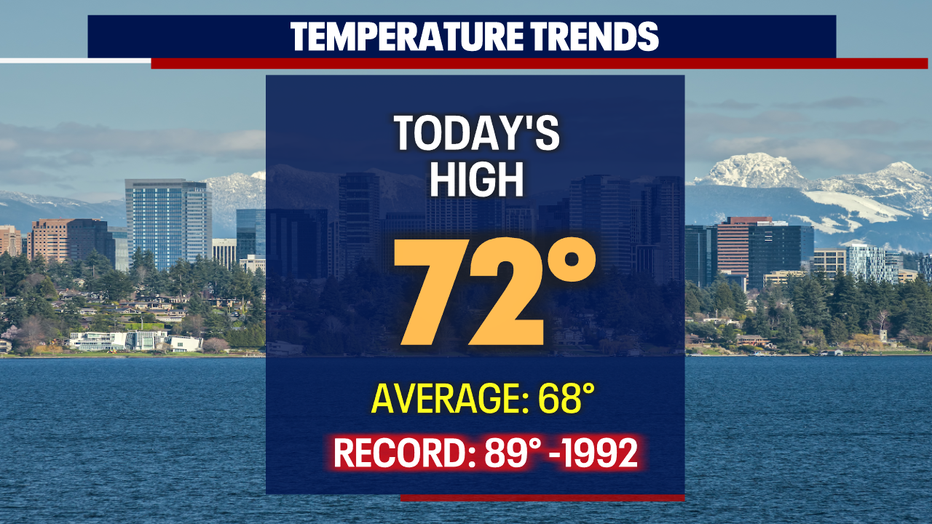 Just a few passing early clouds tonight, with overnight lows in the mid 40s to low 50s.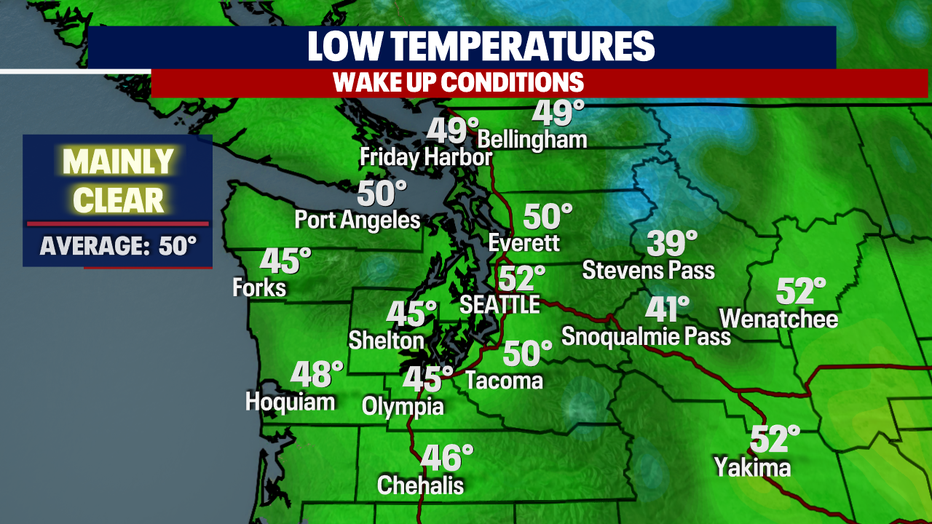 We will see plenty of sunshine out of the gate tomorrow for sure! Highs will warm even more for the metro area. We're forecasting nearly 77 degrees for Seattle and nearly 80 degrees for Olympia.
There is another chance for afternoon/evening thunderstorms over the mountains and farther east.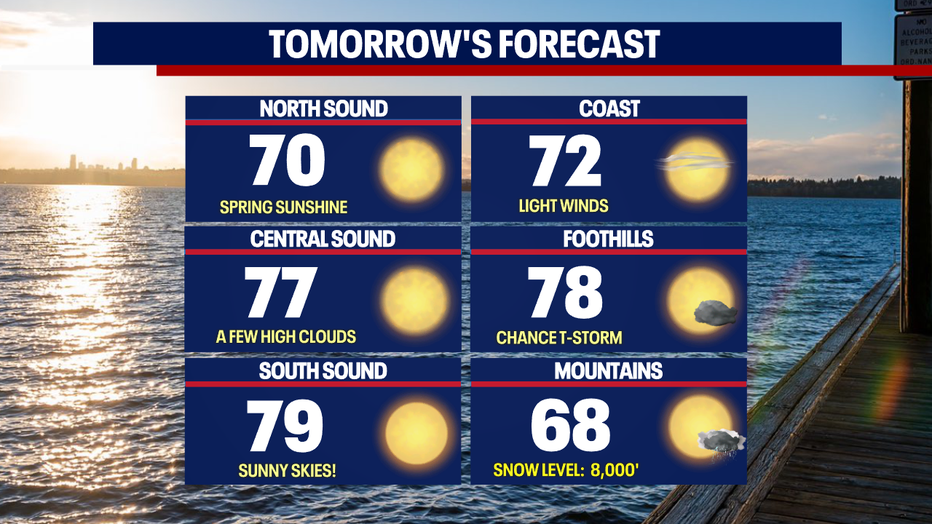 Even though sunshine is our theme Thursday, we may see a few showers waft over the Cascades into the northern foothills.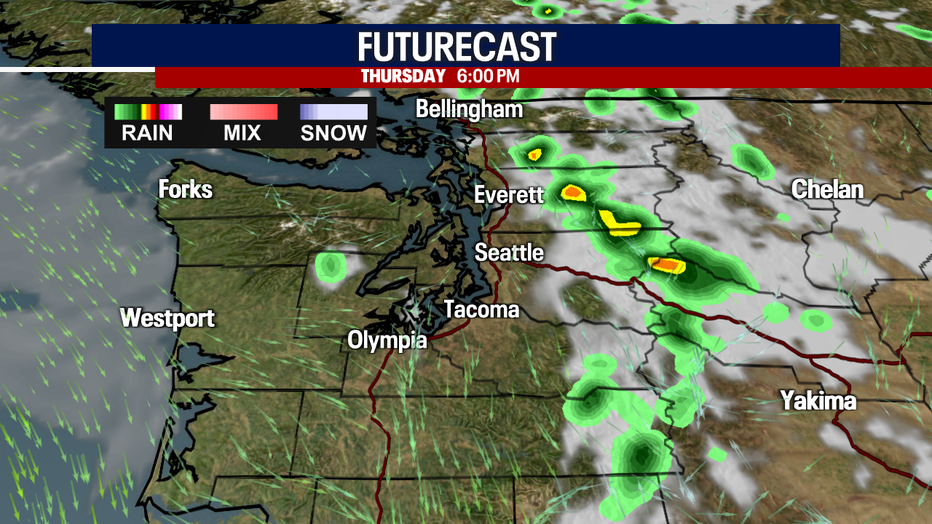 This holiday weekend is action packed with sports. Look for morning clouds to give way to sunshine with highs in the upper 60s to low 70s.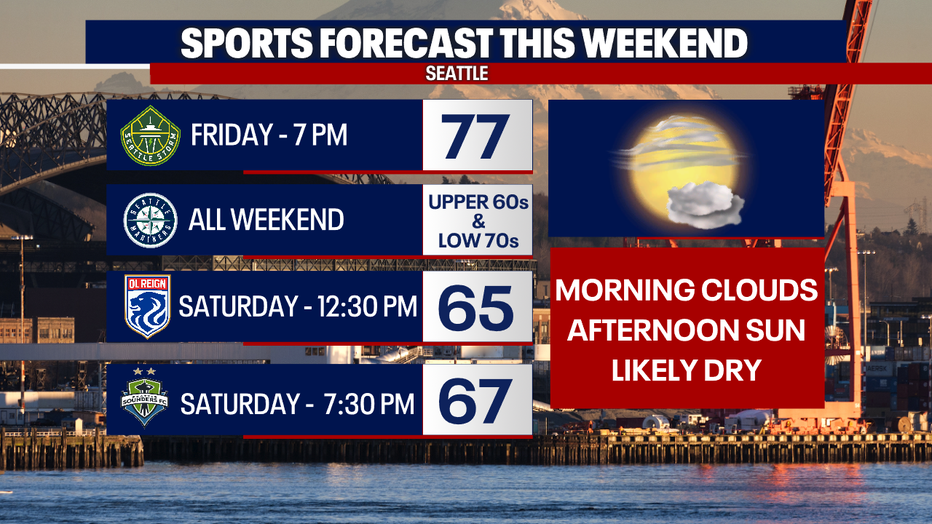 Memorial Day starts out with cloudy skies for many areas with a shift midday to more sunshine.
Highs range from the low 60s at the coast, to low 70s for the Central Sound, to mid 70s for the foothills with slightly cooler highs for the mountains.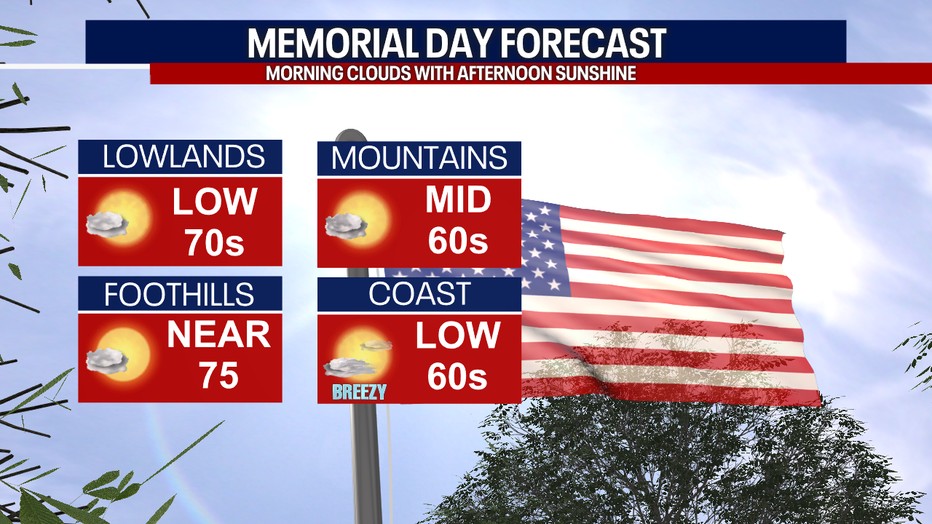 Models are suggesting a slight warm-up as ridging grabs hold of the atmosphere to keep skies mostly sunny! Enjoy!  
Have a great day! ~Erin Mayovsky, FOX 13 Forecaster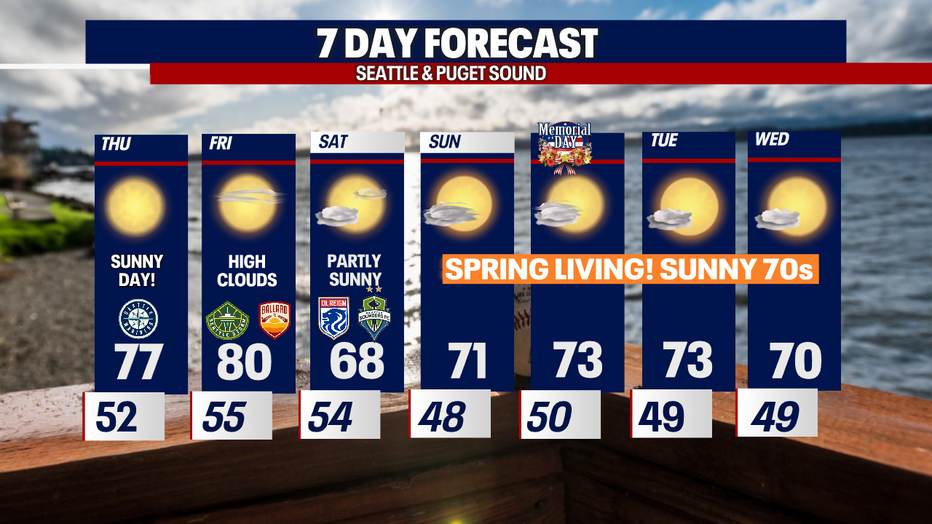 *Coast Forecast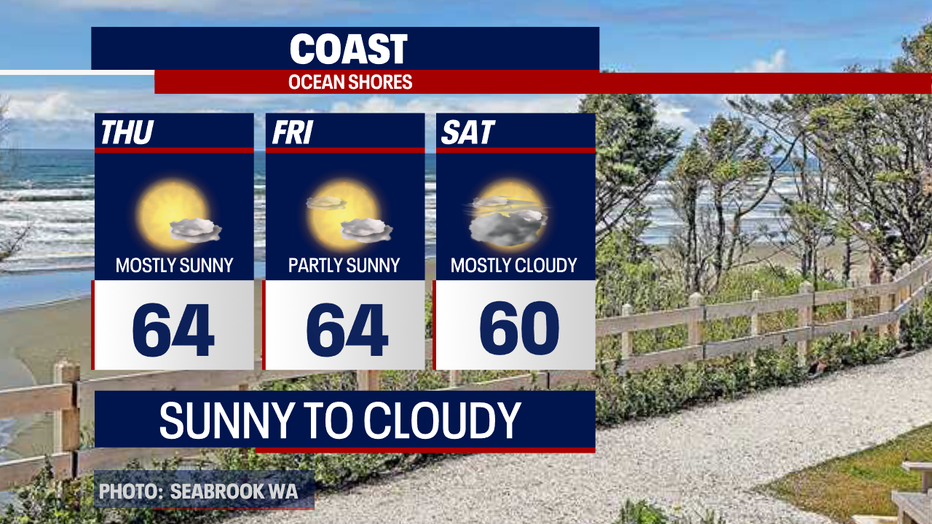 *Mountain Forecast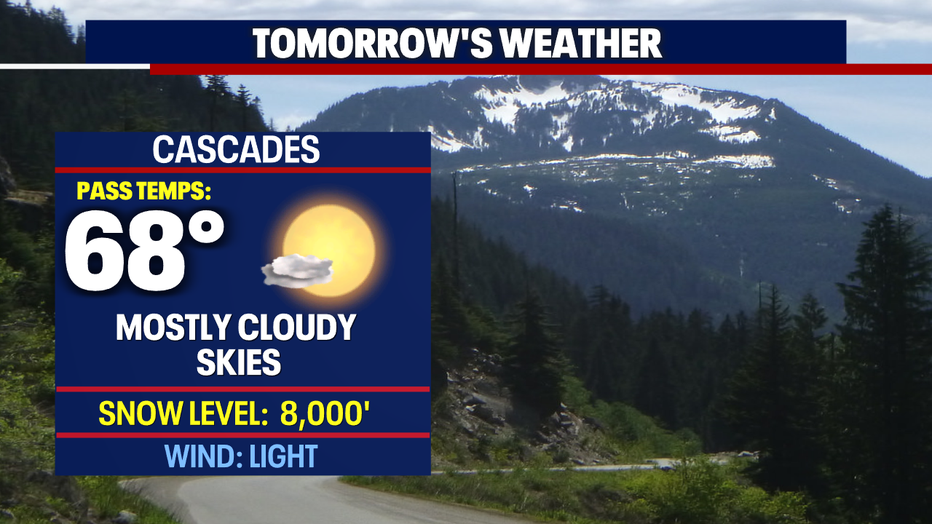 *Central WA Forecast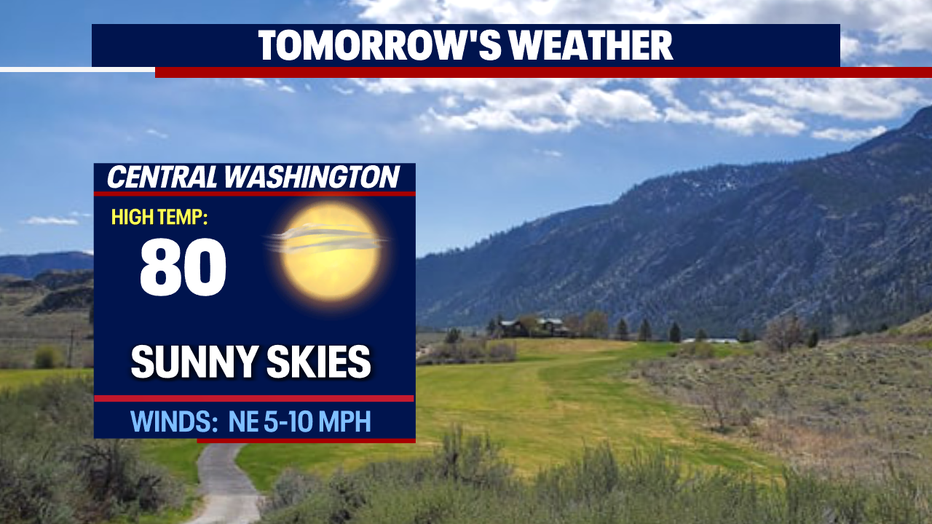 *Rain Almanac SeaTac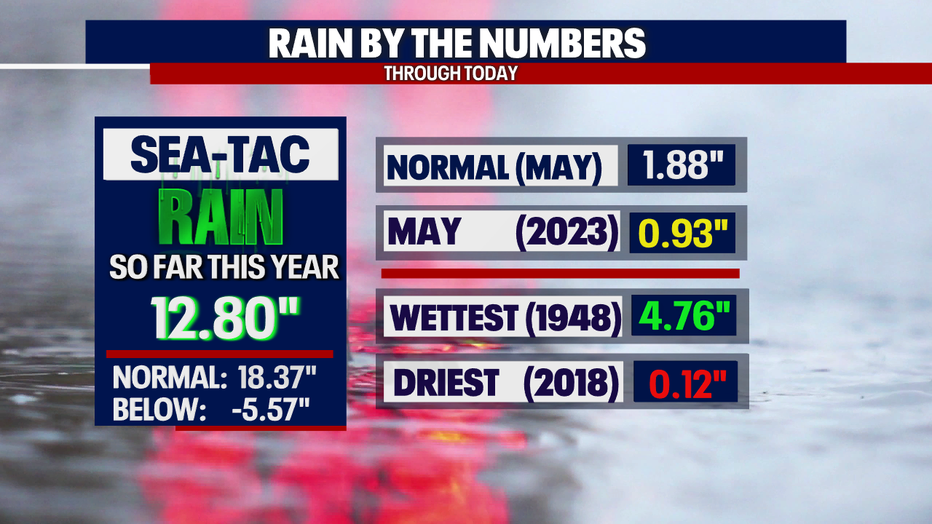 *Pollen Forecast