Tracking widespread rain and high wind
SEATTLE - Happy Tuesday Eve!
Get ready for another round of widespread rain tonight and into tomorrow. This system will have embedded moderate rain and spotty thunderstorms. This is all ahead of a frontal system that will arrive tomorrow.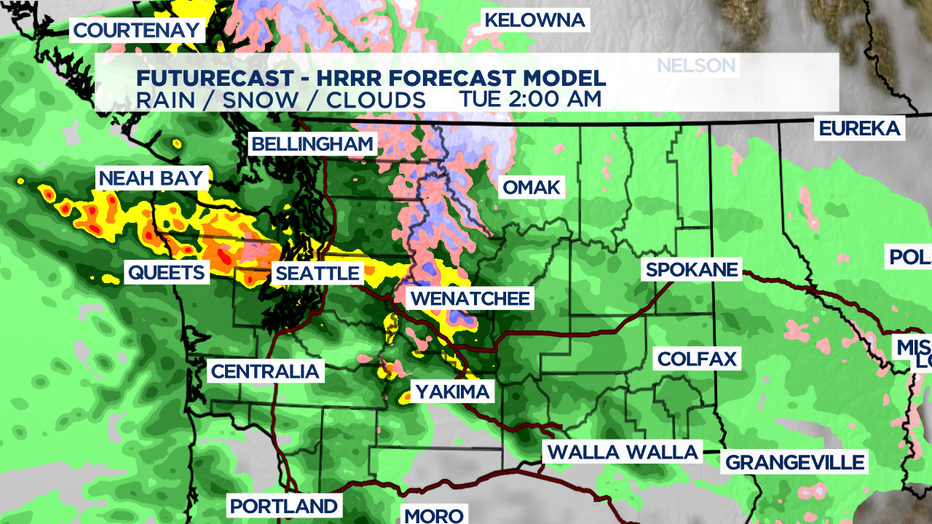 Rain totals will continue to add up. Isolated pockets will see over an 1" of rain. Most of the area will receive around .5" by Wednesday.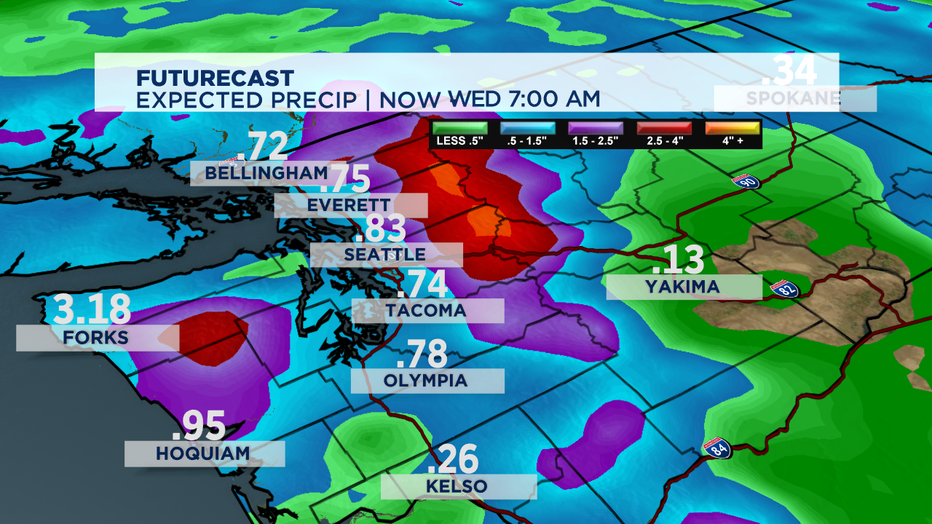 Here is a look at our snow levels. I wouldn't even rule out some light dusting for elevations around 4,000-4,500 feet.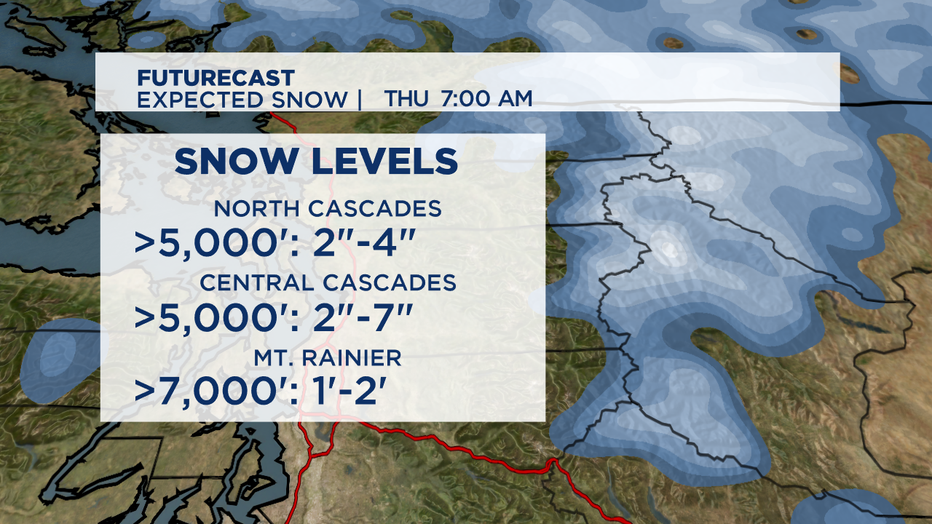 The winds will be strong with this one. A wind advisory will be in effect tomorrow afternoon with winds up to 30 mph. Gusts will exceed this and top out at 50 mph for the highlighted area.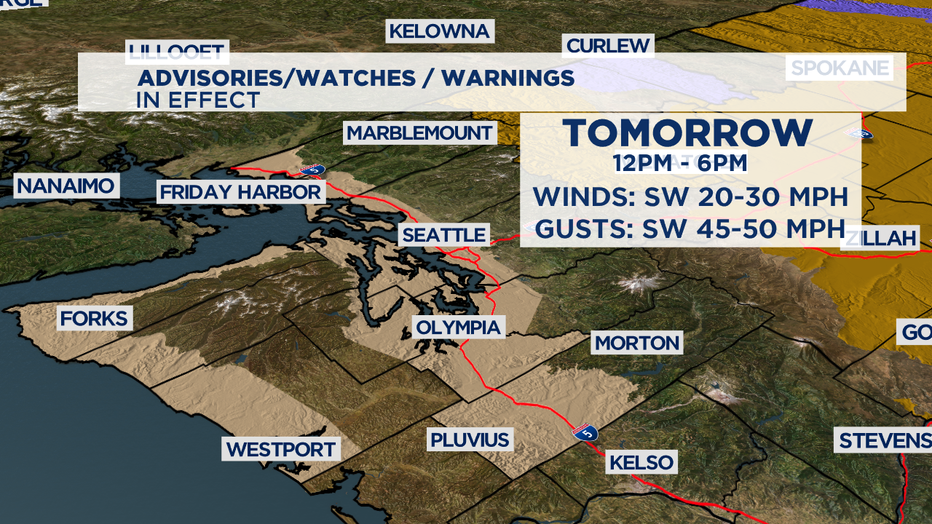 We'll clear out by Wednesday. Thursday should be beautiful under mainly sunny skies with highs in the lower 60s.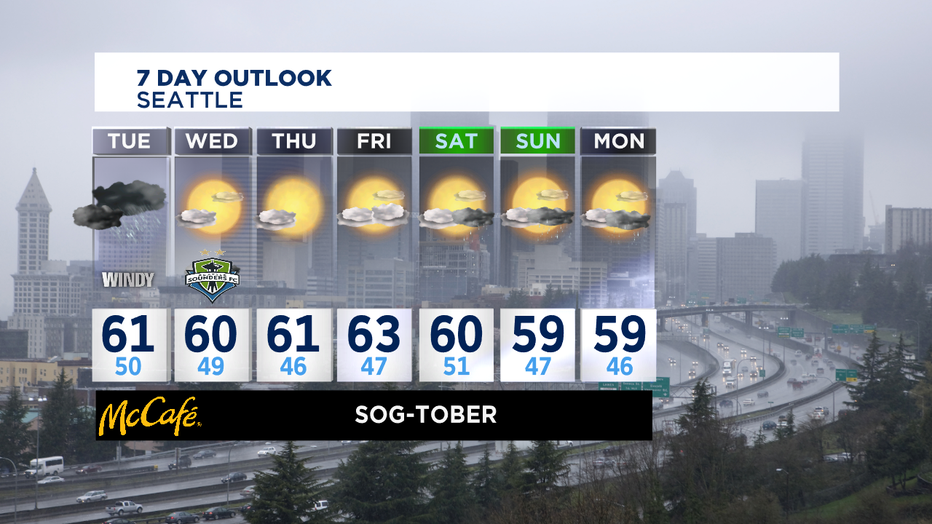 Have a good one :)
-Lisa