2 men killed, 1 wounded in two separate shootings south of Seattle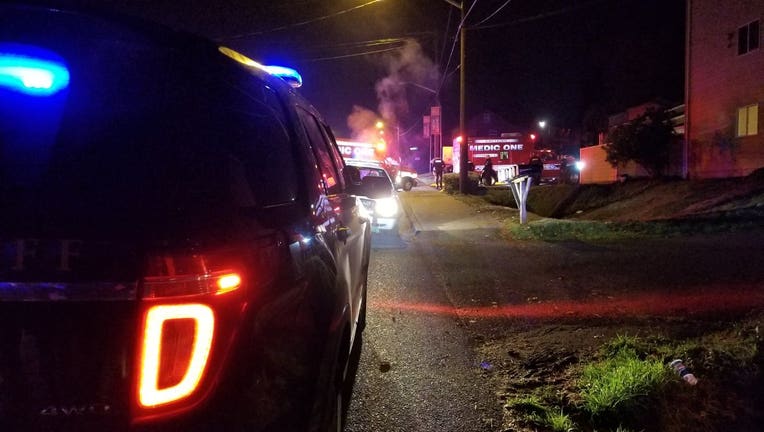 article


BURIEN, Wash. -- The King County Sheriff's Office was investigating two separate shootings Friday night. In one, a man was killed and another was wounded in an area north of Burien. In the other shooting, one man was killed in White Center.

The first shooting occurred at the Alcove Apartments near S. 120th and 1st Avenue South just north of Burien, said Sgt. Cindi West.  When deputies arrived, they found one man who appeared to have multiple gunshot wounds and  another who was wounded in the leg.

Detectives learned there had been a party in a vacant unit and the two men left and went into a hallway. During an argument, the two men shot at each other but a motive has not been determined.

The man who died is an 18-year-old from Maple Valley. His identity will be released by the Medical Examiner. The wounded man is a 17-year-old from Newcastle. He is at Harborview in stable condition.

In the second shooting -- at SW 96th and 15th Avenue SW in White Center -- one man was shot and killed, West said.  Witnesses told police that a group of men were talking with the victim prior to the shooting.  A suspect in that group wearing a red hoodie fought with the victim. When the fight was over, the suspect pulled out a  gun and shot the victim.  The men fled the scene and were not located by King County Guardian One or the K-9 team that responded.

The victim's identity will be released by the King County Medical Examiner's Office.

If you have any information about this crime, call the King County Sheriff's Office at (206) 296-3311 or Crime Stoppers at 1-800-222-TIPS. .