5 teens charged after six armed robberies Halloween night in Tacoma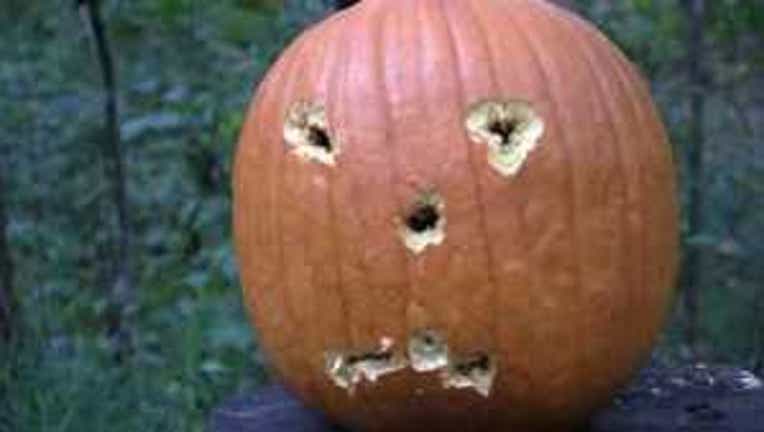 article
TACOMA—
Five teens have been charged in connection with six separate armed robberies of both children and adults on Halloween night.

Zyion Houston Sconiers, 17, Treson Roberts, 16, Amancio Tolbert, 16, and two juvenile respondents have been charged with five counts of first degree robbery and conspiracy to commit robbery stemming from a series of events on Oct. 31, the Tacoma Prosecutor's Office said in a statement.

Three of the defandents will be charged as adults because of the seiousness of their crimes, Tacoma Prosectuor Mark Lindquist said.

The robberies were reported between 8 p.m. and 9:30 p.m. on Wednesday near South 15th Street and South Ridgewood Avenue. The suspects allegedly took cell phones, backpacks and other items from several children and adults. One of the suspects wielded a gun.

According to the prosectutor's office, one of the first targets was a group of teens. One of the defendents allegedly approached the teens with a gun and said, "This is a stick up, give me everything you got."

A Tacoma police K-9 unit tracked the six suspects to a car near South 15th Street and Sprague Avenue. Police recovered the stolen items and the gun.

No one was injured in the robberies. The suspects were booked into juvenile detention facility Remann Hall.

Later Thursday, a Juvenile Court judge ordered the five boys to stay in custody over the weekend because of the seriousness of the crimes.  Prosecutors say that while wearing blue bandanas over their faces.

"I'm very shocked that this happened," said Michelle, who lives in Tacoma's North Slope neighborhood. "It seemed like a very pleasant evening."

Maya Steele, 11, was trick-or-treating in this quiet Tacoma neighborhood when it happened.

"It's pretty scary that they would do that just for candy," Maya said.

"I just apologize," said the mother of one of the accused boys outside the courtroom. "I can't imagine what they (the victims) went through, I'm so sorry that they had to go through what they did. I'm not here to defend my son. I love him but wrong is wrong."

Prosecutors want the older teens to be tried as adults.  All five are due back in court Monday.