About 100 counterfeit Hawks jerseys seized from Washington man in Phoenix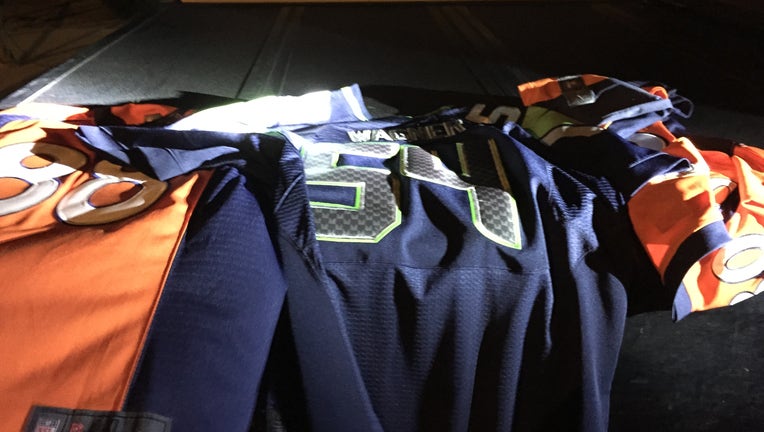 article


PHOENIX -- About 100 counterfeit Seahawks jerseys were seized from a Washington state man who was trying to sell them in Phoenix, site of Super Bowl 49, U.S. Homeland Security announced Friday.

The news release from Homeland Security said the man was from Seattle, but the Seattle Times said he was actually from East Wenatchee.

Homeland Security said the man had some legitimate Seahawks gear that he was selling, but he was also hawking about 100 counterfeit jerseys. They said the man was caught during a police traffic stop in Casa Grande, Ariz., just off Interstate 10.

No other information was immediately released.