AMAZING: Redmond company plays 'tag' with great white sharks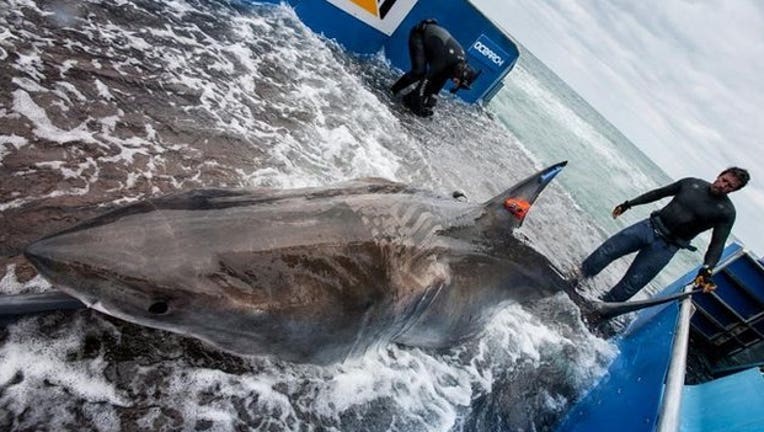 article


REDMOND, Wash --  A great white shark named Lydia became the first known shark to swim from one side of the Atlantic Ocean to the other this week.

How do we know that?

It's all thanks to a Redmond based company called Wildlife Computers that made the tag that helped researchers track Lydia.

"Fortunately for us, our products are used in all kinds of very cool projects," said Ann Rupley with Wildlife Computers via email.  "The tag used was one of the configurations of a Wildlife Computers SPOT tag. OCEARCH, the group who tagged Lydia, has used many Wildlife Computers SPOT tags for their tagging efforts."

Rupley said another of their tags was used several years ago to track another great white shark, Nicole, which was the first documented to swim from South Africa to Australia.  Founded in 1986 to produce electronic archival tags for seals, today the company designs and builds tags used to track everything from sawfish to sea turtles and even penguins.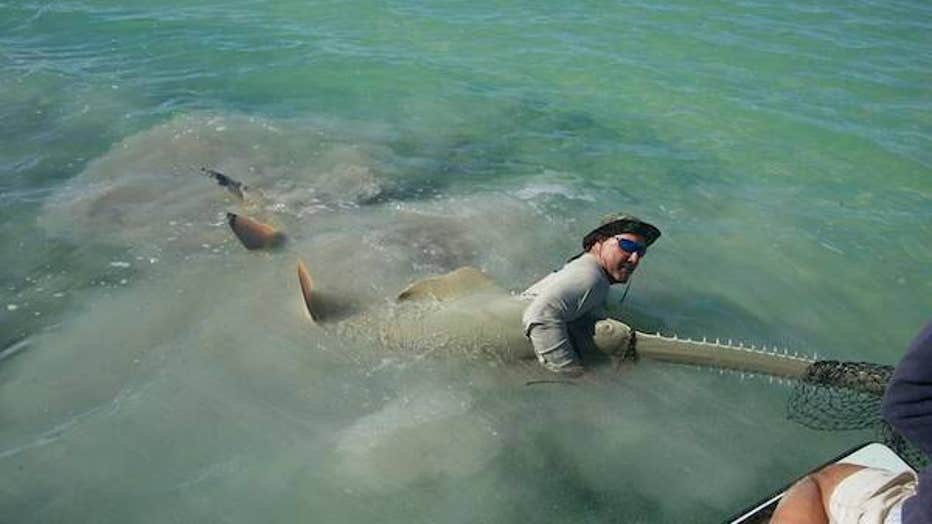 NOAA biologist John Carlson tags a sawfish during a research expedition in Andros, Bahamas. Photo courtesy of NOAA.


"Yes, we even make tags for narwhals. If they are your study animal, let's chat!" reads a recent post on the company's Facebook page.

Wildlife Computer tags help scientists track wildlife and produce migration as well as behavioral data.

The small company, which does not sell its products to the general public, builds and sends tags to research operations around the globe.

"Our customers are both domestic and international and comprised of government organizations, fisheries management, ecological research groups, universities, and privately-funded researchers, though this is not an exhaustive list," said Rupley.

The 14-foot, 2,000-pound Lydia was first tagged by the OCEARCH team off Jacksonville, Fla and since has covered more than 19,400 miles so far.  Researchers report she is now headed toward either Ireland or Britain.

"Truly a momentous occasion, Lydia has etched her place in the history of Atlantic white shark research and showed the power and value of spot tagging. She is single-handedly raising awareness around the world," John Chisholm, fisheries biologist at the Massachusetts Shark Research Program said on the Ocearch Facebook page.

"Lydia's remarkable trans-ocean journey reminds us that no one locality, state or nation owns these remarkable migrators of the sea. If we are to save the sharks, we have an obligation not only to protect them in our waters, but also to work with other countries towards global conservation of sharks," Bob Hueter, of Mote Marine Laboratory & Aquarium, said on the same Facebook page.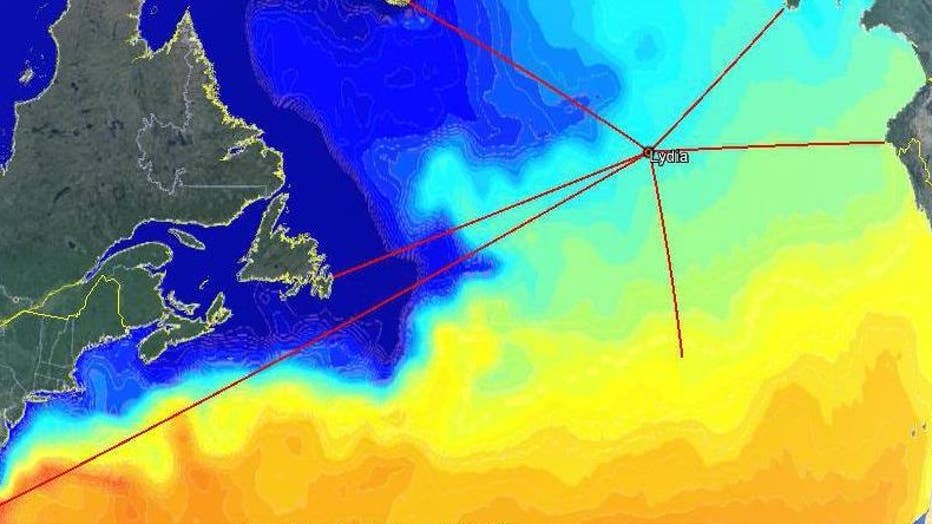 Tracking of Lydia the great white shark. (Map courtesy of Ocearch.org)