Authorities identify 12-year-old shot and killed by police after brandishing fake gun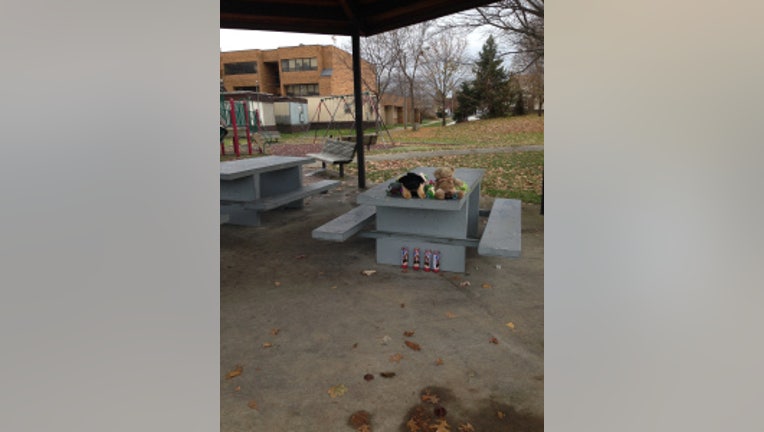 article


CLEVELAND, Ohio (CNN) - A Cleveland police officer responding to a call about a person with a gun fatally wounded a 12-year-old boy brandishing what turned out to be an air gun that looked very much like a real firearm, police said early Sunday.

The Cuyahoga County Medical Examiner also identified there boy as Tamir E. Rice, reported FOX8 in Cleveland.

The shooting Saturday afternoon came as the nation nervously awaited a grand jury decision on whether to charge the police officer who killed African-American teenager Michael Brown in Ferguson, Missouri, in August.

The attorney for the family of the Cleveland youngster, who also was black, downplayed any possible racial connotations to the shooting.

"This is not a black and white issue. This is a right and wrong issue," attorney Tim Kucharski said.

Police were summoned to the scene outside a recreation center by a 911 caller who said someone -- possibly a juvenile -- was pointing a gun at people.

"There's a guy in there with a pistol, you know, it's probably fake, but he's like pointing it at everybody," the caller said, according to audio provided by CNN affiliate WEWS.

"He's sitting on a swing right now, but he's pulling it in and out of his pants and pointing it at people," the caller said. "He's probably a juvenile, you know?"

FOX8 reported one 911 caller said the suspect was "probably a juvenile" and that the gun was "probably a fake."

MORE:  LISTEN TO RAW AUDIO OF 911 CALL

When the two officers arrived, the boy did not point the weapon at them or otherwise threaten them, Deputy Chief Ed Tomba of the Cleveland Division of Police told reporters early Sunday.

But he did reach for the weapon, Tomba said.

"The officers ordered him to stop and to show his hands and he went into his waistband and pulled out the weapon," he said.

Tomba showed reporters the weapon -- a large, black BB- or pellet-type replica gun resembling a semiautomatic pistol. An orange tip indicating the gun was an air gun had been removed, police said.

It wasn't clear if officers had been told the weapon was not a firearm, Officer Ali Pillow told CNN on Sunday.

Both officers have been placed on leave, police said.

The 12-year-old's name has not been released by police. He died early Sunday at MetroHealth Medical Center following surgery, according to the hospital and the family's attorney.

People who had gathered around the early-morning media scrum with Tomba hurled angry questions at him, accusing police of unnecessary violence.

"It's a toy gun and a 12-year-old," a woman in the crowd yelled as reporters tried to ask questions, according to video provided by WEWS.

While saying a thorough and open investigation was under way, Tomba defended the officers' actions in what he called a "very, very tragic situation."

"They were doing their job," he said.

Police shootings of African-Americans, particularly young men, have been under rising scrutiny in recent months following the shooting of Brown by a white officer following a brief confrontation in Ferguson.

A grand jury is expected to soon make a decision whether Officer Darren Wilson should face criminal charges in that incident, which resulted in widespread protests over police violence against African-Americans.