Barricaded suspect arrested after 5-hour standoff in Bellevue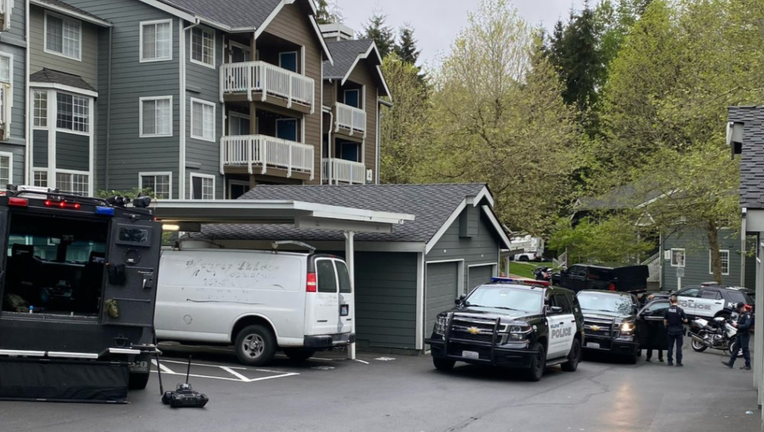 article
BELLEVUE, Wash. - A domestic violence assault suspect was arrested Tuesday morning after a five-hour standoff with police.
According to the Bellevue Police Department (BPD), a suspect barricaded himself inside the Overlook at Lakemont Apartments while officers on scene negotiated to get him to surrender. People living in the surrounding units were evacuated as a precautionary measure. 
At around 8:00 a.m., the BPD confirmed that the suspect walked out of the apartment and surrendered. He is now in police custody.
This is a developing story.