Beyond male and female, Facebook allows customized gender choices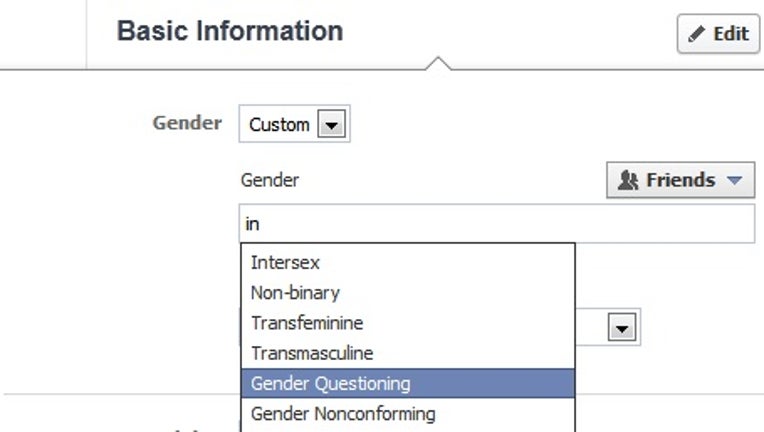 article


SEATTLE – Facebook is giving users dozens of new options when it comes to identifying one's gender in a profile.

The company announced the change today on its Facebook Diversity page.

"We're proud to offer a new custom gender option to help you better express your own identity on Facebook," reads part of the post.  "We collaborated with our Network of Support, a group of leading LGBT advocacy organizations, to offer an extensive list of gender identities that many people use to describe themselves."

The roughly 50 new gender options include options such as androgynous, bi-gender, intersex, gender fluid or transsexual.

"Moreover, people who select a custom gender will now have the ability to choose the pronoun they'd like to be referred to publicly — male (he/his), female (she/her) or neutral (they/their)," said Facebook in the online posting.

The California based company says it worked collaborated with a group of leading LGBT advocacy organizations in developing the new gender identity controls.

"We recognize that some people face challenges sharing their true gender identity with others, and this setting gives people the ability to express themselves in an authentic way," said Facebook.

The new gender options are available to everyone who uses Facebook in English in the U.S.