Big cuts coming to military, Hagel says


[trib_ndn vid=25652078]

WASHINGTON -- A scaled-back, modern U.S. military would cut the Army to its pre-World War II size and do away with the A-10 "Warthog" attack jet, Defense Secretary Chuck Hagel will say Monday in proposing a new budget to reflect the end of America's longest war.

"After Iraq and Afghanistan, we are no longer sizing the military to conduct long and large stability operations," Hagel will say in announcing his 2015 Defense Department budget plan, according to advance text released by the Pentagon.

Downsizing due to modernization and budget constraints began under Hagel's predecessor, Robert Gates, and the proposal described Monday began a new phase of the change.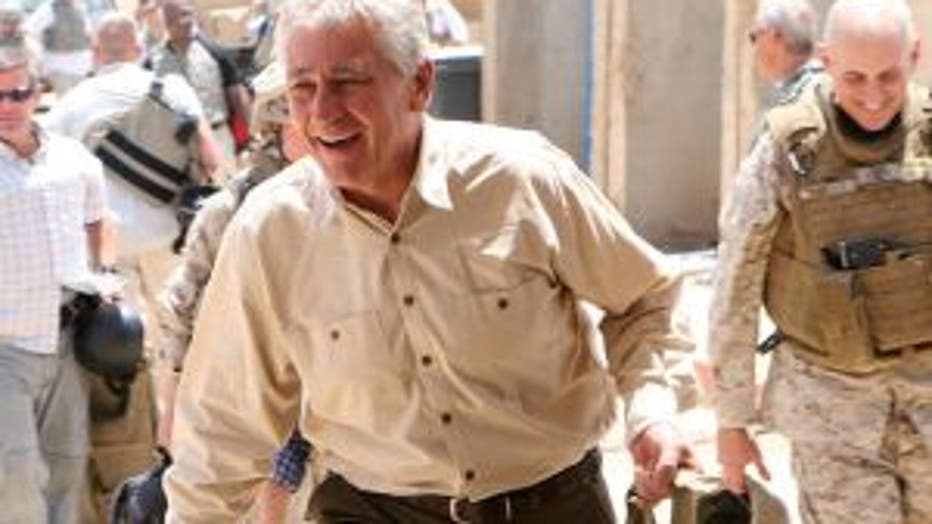 "As we end our combat mission in Afghanistan, this will be the first budget to fully reflect the transition DoD is making after 13 years of war - the longest conflict in our nation's history," Hagel says in the advance text.

The former Republican senator from Nebraska describes a military capable of fighting on one war front and maintaining effective defenses for a second while shifting to a more tactical capability.

"Our analysis showed that this force would be capable of decisively defeating aggression in one major combat theater - as it must be - while also defending the homeland and supporting air and naval forces engaged in another theater against an adversary," he says.

Hagel acknowledges the changes mean assuming more risk, but he says the military would better situated to respond to the evolving security challenges facing the country.

"We must maintain our technological edge over potential adversaries," he says, adding that "the military must be ready and capable to respond quickly to all contingencies and decisively defeat any opponent should deterrence fail."

For more on this CNN story, click here.