Bryan Kohberger could face the death penalty in Idaho student murders
MOSCOW, Idaho - In the first court appearance for the man accused of brutally killing four University of Idaho students, a judge laid out all five counts he is facing. Even if he was found guilty of just one of the four counts of murder, he could be sentenced to death or life in prison without the possibility of parole.
According to the National Conference of State Legislatures, there are currently 27 states that have the death penalty, and Idaho is one of them. Three of those states -- Oregon, California and Pennsylvania -- have a moratorium on executions. Washington abolished capital punishment in 2018 when the Washington State Supreme Court ruled it was unconstitutional as applied.
Judge Megan Marshall read all five counts to 28-year-old suspect Bryan Kohberger and his public-defender, Anne Taylor, on Dec. 5. Kohberger has been charged with four counts of first-degree murder and one count of first-degree burglary.
"That the defendant, Bryan C. Kohberger, on or about November 13, 2022, in Latah County, in the state of ldaho, did willfully, unlawfully, deliberately, with premeditation and with malice of forethought, kill and murder Madison Mogen, a human being, by stabbing Madison Mogen, from which she died," Marshall said, reading the murder counts against Kohberger.
She went on to read three more counts, using the same wording, for the three other victims: Kaylee Goncalves, Xana Kernolde and Ethan Chapin.
Marshall said after each murder charge read: "The maximum penalty for that offense if you plead guilty or to be found guilty is death or imprisonment for life."
Per Idaho Code, every person guilty of first-degree murder will be "punished by death or by imprisonment for life." 
The death penalty can only be imposed if the prosecuting attorney files a written notice of intent to seek the death penalty with the court. Prosecutors must serve that notice to the defense and their attorney no later than 60 days after a plea is entered, according to Idaho Code.
Kohberger has not yet entered a plea in court. His next court appearance is scheduled for Jan. 12.
It's unclear if the Latah County Prosecutor's Office will seek the death penalty.
Steve Goncalves, the father of victim Kaylee Goncalves, told Fox News on Friday that he wants Kohberger to get the death penalty.
"I want this case to get stronger and stronger to the point where he realizes he's not going to be on the planet that long," Steve Goncalves said one day after he and his wife, Kristi, faced Kohberger in court for the first time since his daughter and three other students were slaughtered.
"I mean, justice doesn't have a room where you can read books, and you can go to school, and you can have three meals and you can have your vegan diet," he said, flanked by his wife. "Justice is when you leave the planet and the whole world is able to rejoice and be glad you are not there."
Idaho's death penalty history 
According to the Death Penalty Information Center (DPIC), the death penalty was established in Idaho in 1864, before it was granted statehood. 
Of the 27 states that have the death penalty, Idaho ranks 22 on the list for current number of inmates on death row, with eight people, according to a 2022 report from the NAACP Legal Defense Fund.  California has the highest number of inmates on death row, with 690. New Hampshire and South Dakota have the fewest, with just one inmate. 
The last time Idaho executed someone on death row in 2012 when Richard Leavitt was put to death by lethal injection. His execution came just seven months after Paul Rhoades was executed in 2011. Leavitt was sentenced to death in 1985 and Rhoades was sentenced to death in 1988, according to The LA Times.
According to the Idaho Department of Corrections, there have been 29 executions carried out in the state since 1864. The IDOC says only three people have been executed in Idaho since 1976, three years after the death penalty was reinstated after its abolition. 
One of Idaho's longest-serving death-row inmates, 66-year-old Gerald Pizzuto, made headlines in late 2022 after the Commission of Pardons and Parole voted to reduce his death sentence to life in prison since he was terminally ill and deemed 'no longer a threat to anyone.' 
However, Gov. Brad Little voted to overturn that ruling. Pizzuto is still on death row and the state is waiting to obtain the proper chemicals to carry out his lethal injection It was scheduled for Dec. 15, but it does not appear that it took place. 
Pizzuto had been on death row for over 30 years for beating two prospectors to death in an armed robbery in 1985.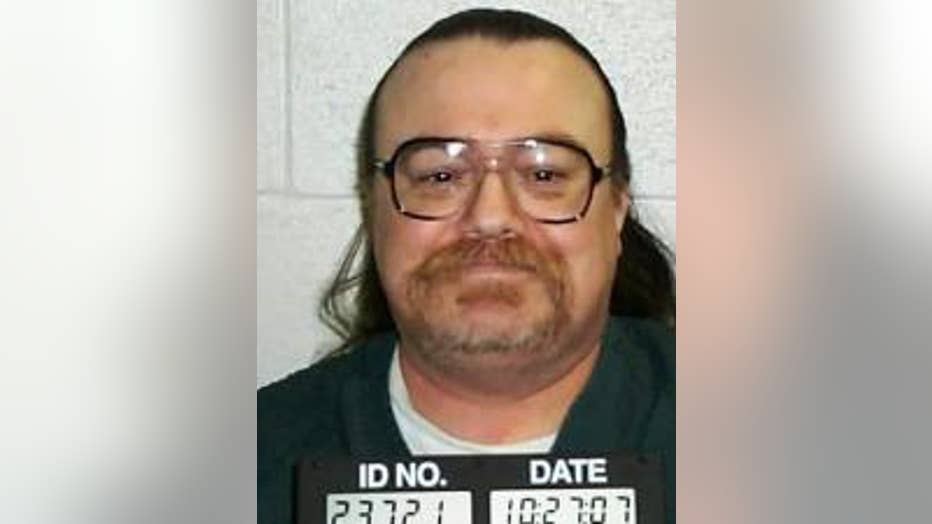 Who is on death row in Idaho?
There are currently eight people on death row in Idaho -- seven men and one woman. 
Azad, Abdullah - on death row since November 2004 for the arson death of his wife
Thomas Creech- on death row since Jan. 1983 for beating an inmate to death
Timothy Dunlap - on death row since April 1992 for killing a woman during a bank robbery
James Hairston - on death row since Nov. 1996 for two deadly shootings
Erick Hall - on death row since Oct. 2004 for raping and killing two women in 2000 and 2003
Gerald Pizzuto - on death row since May 1986 for beating two people to death
Johnathan Renfro - on death row since Nov. 2017 for shooting a police officer to death in Kootenai County
Robin Row - on death row since Dec. 1993 for the arson deaths of her husband, son and daughter
In 2014, the Idaho Legislature's Office of Performance Evaluations conducted a study of the financial costs of the death penalty. The evaluation found that the death penalty costs more than sentencing a person to life without parole because capital cases take longer to resolve than non-capital cases.