Car thieves using old keys to target new victims; police say you can fight back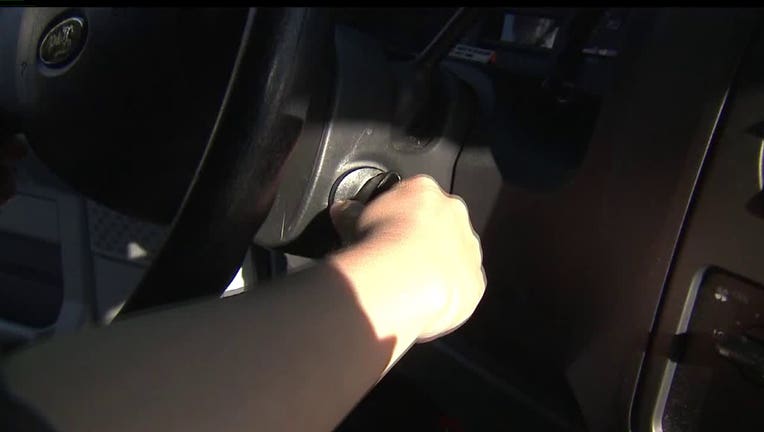 article
SEATTLE -- Car thefts are spiking all across Western Washington, with thieves using old keys to target new victims.

Thirty seconds is all it takes for an experienced thief to break in and drive off with your car.

Karen Berge, of West Seattle Block Watch, saw car thieves in action earlier this year.

"It was kind of a shock to see these people," Berge said.

She says the thieves dumped a stolen car and took another in her neighborhood. Luckily, she snapped pictures of the crime and passed it along to detectives.

"She knew exactly where to dust for prints so when and if these folks are caught at least there is substantial evidence," Berge said.



But most of the time, car theft victims don't know that they were hit until hours later.

From January to April 2014, there were 455 car thefts in Seattle -- that's about a 40% increase from the same time last year.

"I believe it's all drug-related so they can drive around and break into homes and cars and steal things to buy drugs," Seattle police detective Hiro Yamashita said.

Yamashita talked to concerned residents about the spike Tuesday night. He said older cars are the biggest targets.

All they need is an old key or what police call 'jiggler keys' to start up the ignition.

"Keys from other cars that just happen to fit the worn-out ignition, when we arrest suspects they will have a ring of keys of different makes on them," Yamashita said.

Yamashita says the best way to recover your car is to install a kill switch.

"Put a kill switch in your car someplace -- it will cut off the fuel pump to the engine," Yamashita said.

The thief will only get a few blocks before the car stalls, increasing your chances of getting it back quickly.

Newer model cars are harder to steal but not if drivers are careless and that is something police see all the time. Yamashita says people still leave their keys in their car and many times will leave the ignition on during a quick stop to the convenience store.