Commentary: Others deserved Manti Te'o's fake girlfriend more than he did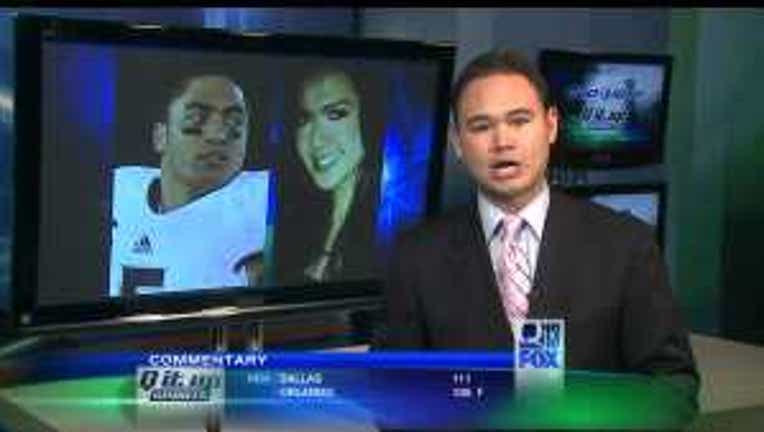 article
SOUTH BEND, Ind. --What's my take on Lennay Kekua - the fake girlfriend of Notre Dame's Manti Te'o?

If Te'o is truly the victim of a hoax, it's a shame - because others in the sports world deserved the embarrassment even more.

I'm not condoning what Roniah Tuiasosopo did by creating Lennay Kekua on Twitter. But it would've been more affective if he targeted the bad seeds.

Think of all the high-profile sports figures who have cheated on their wives. Tiger woods, Kobe Bryant and Bobby Petrino to name a few. If they were committed to Lennay Kekua, they wouldn't have cheated on anyone – because Kekua doesn't exist.

Why couldn't Lennay Kekua have catfished the Jovan Belchers of the world – or the ones with violent tendencies. Tragic events could've been avoided – even Milton Bradley might not be in jail.



Lennay Kekua would've been perfect for Lance Armstrong. Because he deserved to be duped as much as he duped the rest of the world.

Same goes for Barry bonds, Mark McGwire and the rest of the steroid-laden crowd. They were frauds. They deserved to be with a total fraud, too.

And then, there's the inspirational side of things. At the start of the season, who expected Notre Dame to reach the national title game? The undefeated season, prior to the Alabama game, was nothing short of a miracle. Te'o was a huge reason for their success, his inspired play, documented throughout the year.

Which leads me to the logical conclusion. The next victim of an inspirational fake girlfriend needs to be on the Mariners. Kekua clearly had the power to motivate and stimulate – she was nothing short of a miracle worker.

Frankly, that's exactly what the Mariners need.

So who's not married yet? Jesus Montero? Casper Wells? Let me introduce you to a girl named Lennay.

In all seriousness, I feel bad for Manti Te'o, but can't believe how gullible he was. Regardless of how complicit he might've been, he'll pay dearly for the rest of his life. He might not even survive an NFL locker room the next few years.

But others in this world deserved to be duped so much more than him. In fact, if they had, the world might actually be a better place.