Community college ordered to crush rare Viper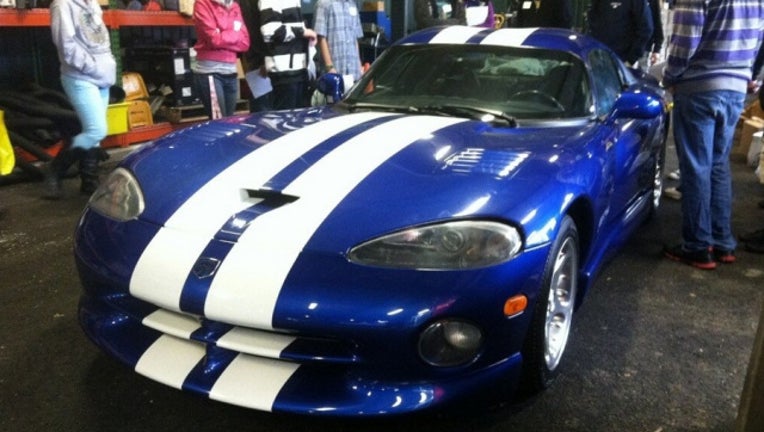 article


UPDATE: Chrysler reiterates its demands that Viper be crushed

OLYMPIA -- It's not often a piece of automotive history is purposefully crushed into a cube.

But that's exactly the fate of a rare, pristine Dodge Viper slated for destruction at the South Puget Sound Community College.

Automotive Technology Professor Norm Chapman said he received a letter  from Chrysler notifying him that a $250,000 1992 pre-production Dodge Viper owned by the school must be destroyed. Chapman said he was unsure why Chrysler told him it had to be destroyed, but said two other educational Vipers were involved in crashes while operating illegally outside the classroom, and he thinks the company may be responding to possible litigation.

The car -- one of a collection of educational vipers donated by Chrysler to automotive schools nationwide -- is a once in a lifetime vehicle, Chapman said.

"It was fourth off the line," Chapman said. "To see a piece of history get crushed like that would be sad."

Chapman said the Viper only has 304 miles on it; all put on either by the manufacturer or on a mechanics rack at the school. Comedian and car-collector Jay Leno even tried to buy the car in the 1990's, but Chrysler refused to sell it to him, saying it was for educational purposes. It's never even been on the road, Chapman said.

"It's a picture perfect car."

The school's automotive technology professor said the car has long been used to woo students into the automotive program at the school, and is much higher profile than any other of the school's testing vehicles. Some students and professors are making an effort to move the car to LeMay Car Museum in Tacoma, but said Chrysler has so far been resistant to attempts, saying it needs to be crushed.

Still, he holds out hope someone will help save the unique car.

"Maybe it will get a pardon from the Governor like those turkeys over Thanksgiving," Chapman said, chuckling.

If not, the car is scheduled to be crushed in the next two-to-four weeks, Chapman said.