Cops: Drunken suspect set police horses loose from stable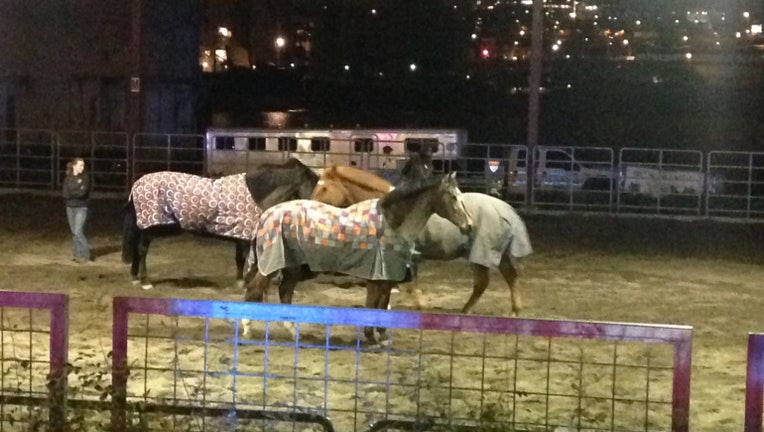 article


PORTLAND -- Police are still looking for a suspect who allegedly took part in a burglary of a mounted patrol unit facility Monday night in Portland, releasing several horses in the process.

According to the Portland Police Bureau, two suspects broke into the bureau's mounted patrol unit facility Monday night in the 1300 block of Northwest Naito Parkway and released several horses.

All of the horses released were quickly located and returned to the facility, police said.

According to KPTV, the loose horses -- Zues, Mony, Major, Asher and Red -- were all found across the street on train tracks. Several witnesses in the area helped contain the horses to keep the animals safe. Two of the horses suffered minor injuries to their legs, but have been treated.

One 24-year-old suspect was quickly arrested following the break in.

Police believe the suspect was drunk at the time he let the horses go, and was not acting in part of a protest. He faces charges of burglary, aggravated theft and three counts of criminal mischief.

At least one other suspect is still on the loose, police said.