Crane overturns on northbound I-5 near Southcenter, backing up traffic for miles


TUKWILA, Wash. -- A crane overturned on northbound Interstate 5 near Southcenter on Wednesday morning, backing up traffic for 4.5 hours.

The crash happened at 7 a.m., and crews  shut down all northbound lanes at 9:45 a.m. to move the crane. They gradually began opening lanes around 10 a.m., and just before 11:30 a.m., they began the process of moving the crane.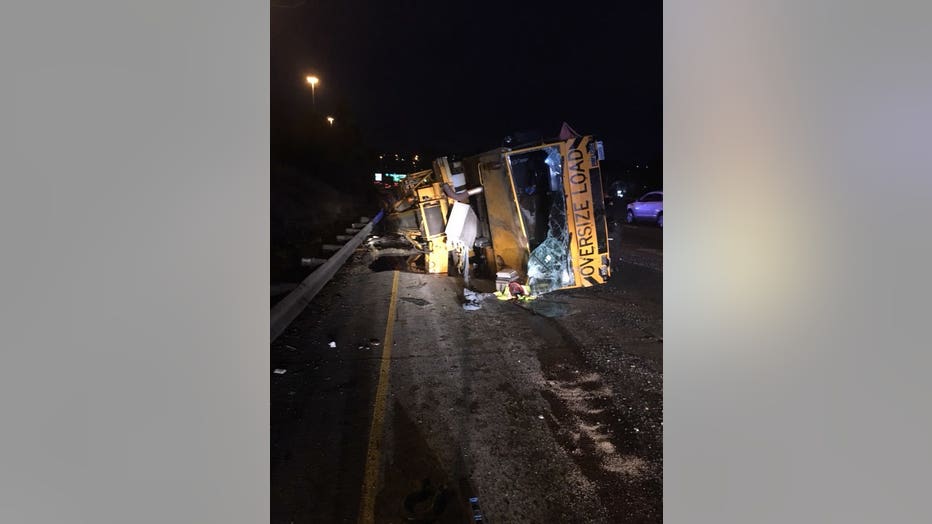 The Washington State Patrol says a 100,000-pound mobile crane lost control and crashed causing part of the crane to end up on the freeway. To make matters worse, the state Department of Ecology was called out to clean up more than 100 gallons of hydraulic fluid leaking from the overturned crane.

Traffic was backed up for miles. If you're heading into the city or points north, WSDOT says try SR 99 or SR 167.