Crooks targeting UW sorority, fraternity houses


SEATTLE -- University of Washington sororities and fraternity houses are being targeted by burglars -- and the criminals strike even while the students are sleeping.

More than 20 laptop computers have been stolen since Halloween.

"It's really, really scary," Chelsea Brogan said Tuesday. "We're really lucky that the people doing this don't have the criminal intent."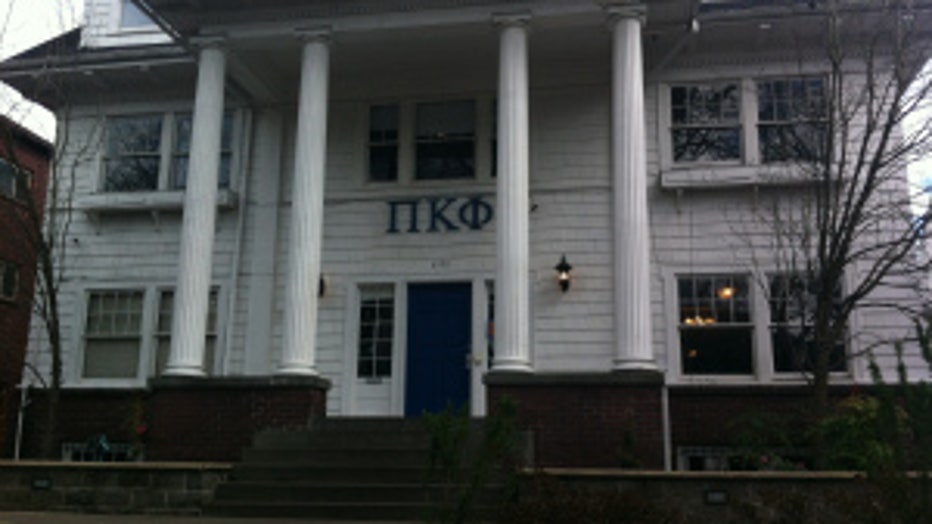 The Kappa Alpha Theta sisters are some of the latest victims. Thieves waltzed right in Sunday night and took off with six computers and a fistful of cash.

"You aren't safe in your own home," said Brogan.

Then, early Monday morning, a Chi Psi brother walked in on a guy poking around the house.

"The man turned around and ran out of the building," said Chris Feldman.

The would-be burglar took off on a bike, as did his female accomplice who scored a few cans of energy drink.

"It's a wake-up call for people to realize that you need to be on top of your stuff and to stay safe," said Feldman.

The break-ins are just the latest in a string of burglaries targeting mostly electronics in houses where plenty of kids are fast asleep.

"We're very concerned about that," said Deputy Chief Randy West with the University of Washington Police Department. "We're interacting with that community, trying to calm their nerves."

And it's not just the expense or their lost sense of personal safety that's got the students bent out of shape.

"They're taking away their school work," Brogan said. "This is midterms week. Almost all the girls who had computers taken had tests. The people who took them don't care about it."

In every case the bad guys walked through unlocked doors or slipped in open windows and usually stuck to public areas of the house -- not venturing into bedrooms.

Cops are urging students to be on high alert for strangers wandering their streets.

Meanwhile, students are hoping these guys get caught before someone gets hurt.

"You don't know how they're going to act," said Brogan. "It's a really scary situation."

Police don't want students to start a confrontation; instead they're urging kids to try to get a good look at the crooks and to call 911.