Crying girl leads troopers to Pierce County crash, likely saving mom's life
PUYALLUP, Wash. -- In the middle of the night, Washington State Patrol troopers found a little girl crying alongside a freeway in Pierce County. The girl who was about 5 or 6 years old, according to authorities, likely saved her mother's life after their car was struck by a hit-and-run driver.

At about 1:30 a.m. Thursday, a driver reported seeing a crash near State Route 512 and Meridian. Emergency crews went to the location but couldn't find a crash.

Two hours later, authorities began to receive calls that a girl was on the side of the road.

When troopers went to investigate, they found her. She told troopers her mom was inside a car and then she took them through bushes and to the crash scene.

WSP Trooper Brooke Bova said the crash was so far off the road that troopers wouldn't have seen it until daylight.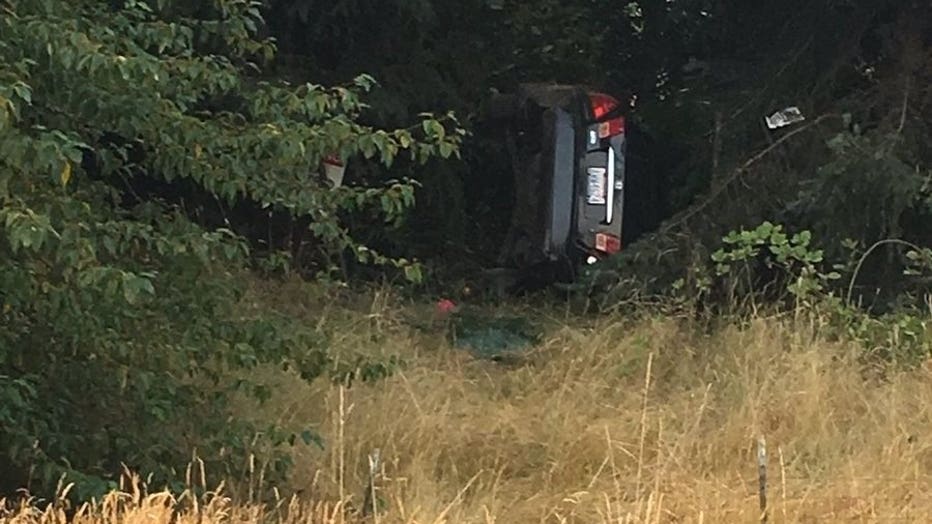 WSP says a  black Honda Civic and a Lincoln Navigator were involved in the crash. The driver in the Honda fled. The girl's mother was inside the Lincoln.

Bova said the 35-year-old woman was alert and conscious when troopers found her, but she had internal bleeding, broken ribs and a broken leg.

The hit-and-run driver has been identified after a morning investigation.