Devastating apartment fire leaves one dead; several homeless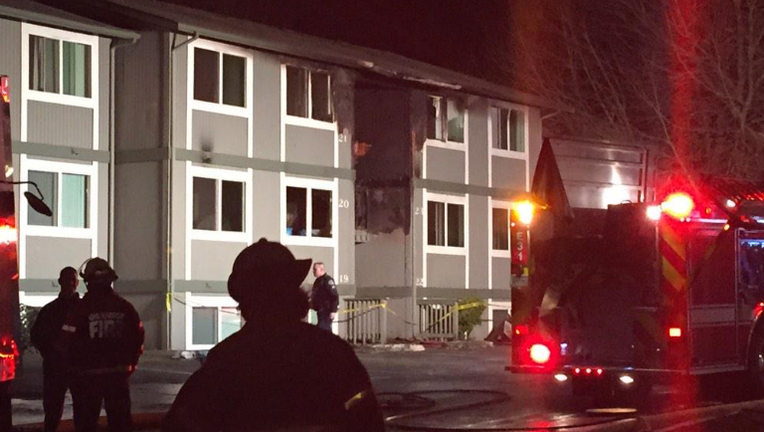 article


UNIVERSITY PLACE- One person is dead and several families are homeless after a fire destroyed an apartment building Sunday night.

Neighbors fear the victim is an elderly woman who may have been trapped inside.

"I'm going to try and not shed no more tears for her because that's not what she would've wanted. It just came as a shock," said one neighbor.

West Pierce Fire and Rescue arrived at the Narrows Ridge Apartments at 2326 70th Avenue W just after 5p.m. A section of the apartment building was engulfed in flames.

Firefighters believe the flames started inside the victim's apartment. A neighbor attempted to break into the apartment to save the woman, but was unable to get to her. He was taken to the hospital to be treated for several burns.

"It is horrific, it's Christmas time, it is right here at home," said neighbor Tim Ghee.

Several people captured video of the flames on their cell phones. Six units were destroyed.

A dog was also killed in the fire.

The cause is under investigation.