Do you recognize suspect in Belltown sexual assault?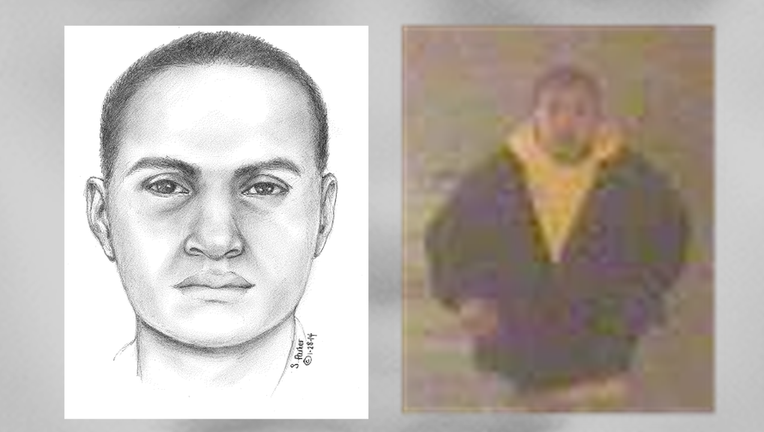 article
SEATTLE -- It's a woman's worst nightmare. You are walking by yourself and you are attacked out of nowhere. That is exactly what happened to a 27 year-old woman on Jan. 18.

Surveillance video shows the moments leading up to the terrifying attack in Belltown.

A woman is walking alone and a man is stalking her from behind.

The young woman realized she was being followed and tried to avoid him but he had other plans.

"The suspect actually jumps out and grabs her by the shoulders," retired Seattle police detective Myrle Carner said.

He starts to sexually assault her at a busy intersection near 2nd Avenue and Clay.

But the woman fought back, clawing at the attacker's face until he ran off.

Police are worried about what he could do next.

"A lit street for a guy to do this, he has intentions of doing this and doing it again," Carner said.

Police hope someone recognizes the suspect's face shown in a sketch.

The suspect is a Hispanic man, about 5-foot-8, in his mid 20s to early 30s.

"In most cases, if they fight back, they will win," self defense expert Joanne Factor said.

Factor is the founder of Strategic Living Safety and she teaches women the basics of self defense.

She says fight back by targeting vulnerable areas like the eyes and face just like the victim did.

Factor says use the heel of your palm to attack the face and use your fingers to gauge the eyes.

The other spots to target are the throat and the groin.

Women who know these moves say it gives them a sense of security.

"If you don't take care of yourself, no one will," Seattle resident Melanie Morton said.

Even the experts are applauding thewoman who fought back, saying she prevented a bad situation from getting even worse.

"The more women who knows about this stuff and have the skills, it will be safer for our communities," Factor said.

Experts also say to be aware of your surroundings and make eye contact with people. If you have any information about the sexual assault call Crime Stoppers at 1-800-222 TIPS.