Ex-teacher gets 30 days in jail for having sex with underage student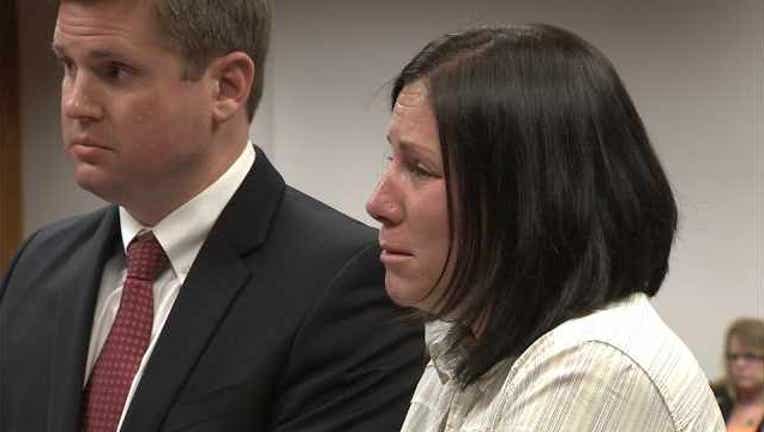 article


SHERWOOD, Ore. (KPTV) -- A former Sherwood teacher who sexually abused an underage student will spend 30 days behind bars.

Denise Keesee pleaded guilty to second-degree sex abuse involving a student in February. She was sentenced in court Monday.

The 39-year-old was arrested last fall. Investigators initially said she had sex with two underage boys who were her former students at Sherwood High School.

Deputies said the boys, who were between 14 and 17 years old at the time, were considered at-risk students she met through a mentoring program.

Court documents stated the crimes occurred at separate times between 2006 and 2012 at her Sherwood home, in Tualatin's Ibach Park, and at a Tualatin apartment complex.

At that time, Keesee's husband was the school resource officer at Sherwood High School.

As part of her sentencing Monday, along with 30 days in jail, Keesee was given a suspended 13-month prison term and five years probation. She also must surrender her teaching license and register as a sex offender.

The judge told Keesee the sentence wasn't more severe because she doesn't have a documented history of this kind of behavior.

Keesee cried during the proceedings in court Monday and her mouth trembled uncontrollably as the judge issued the sentence. Keesee also read a statement in court.

She talked about her 9-year-old son and said she faces the reality of her actions every day. She also apologized to the community.

"While there are those who define a person by a single action, I require that the court view me as a whole and recognize that because of my motivation to become a better person that I am not beyond redemption," she said.

Keesee has gone through more than 440 hours of therapy since her arrest.