Father who put his crying baby girl in freezer gets 16 years
TACOMA -- Tyler Deutsch, 26, of Roy, was sentenced Friday to 16 years in prison for child assault for putting his 6-week-old baby girl in a freezer to get her to stop crying and for other injuries she suffered.

Despite being in the freezer for nearly 90 minutes, the child recovered from hypothermia.

"Though the child has fully recovered, and we are grateful for that, this was a horrible and inexplicable crime," Pierce County prosecutor Mark Lindquist said after the sentencing.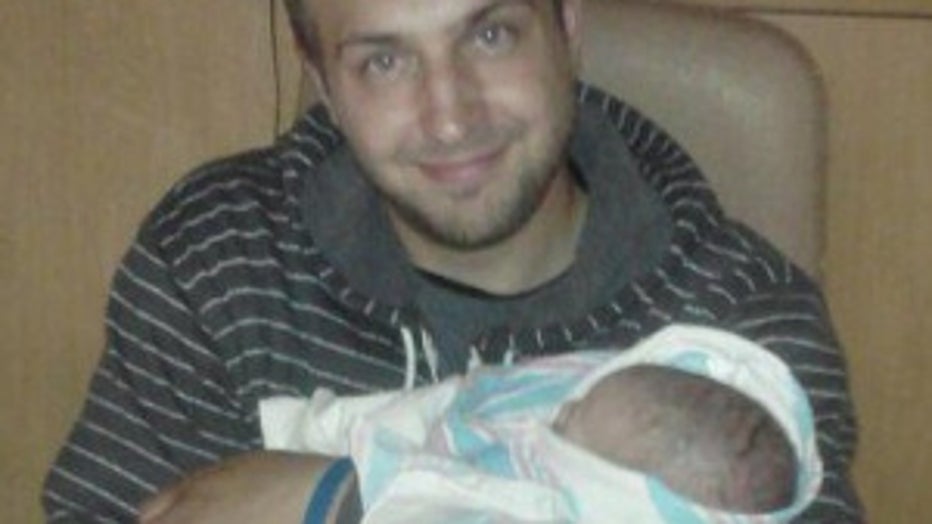 The incident occurred on May 25, 2013.

Deutsch's girlfriend, and the mother of the child, said she saw Deutsch take the baby out of the freezer when she came home from work.

The child was in the freezer for as long as 90 minutes, deputy prosecutor Michelle Hyer said.

According to the prosecutor's office, the baby's mother left the child in Deutsch's care while she went out. The baby's father wanted to take a nap, but the baby was crying so he placed her in the freezer, went into his bedroom and fell asleep. About 90 minutes later, when he heard the baby's mother coming home, the father rushed to the freezer and took the child out.

The mother said when she left, the baby was fully clothed. When she returned home, the baby was "only wearing a diaper," Hyer added.

Court documents say the freezer was only 10 degrees inside and the baby's body temperature had dropped to 85.  Investigators say she had been lying on top of a bag of cauliflower and half-empty bag of ice.

"Additionally, there was a broken arm, broken leg and head injuries that we believe were caused by the defendant. This is one of those crimes that defy understanding," Lindquist said at the time charges were filed.

Deutsch was charged with first-degree assault of a child, first-degree criminal mistreatment and interfering with the reporting of domestic violence.

He pleaded guilty on Jan. 31 to one count of first-degree child assault.