First-degree murder charge filed against suspect in Renton mom's death, dismemberment; new details


SEATTLE -- King County prosecutors on Wednesday charged John R. Charlton, 37, with first-degree murder in the death of Ingrid Lyne, 40, whose partial remains were found in a recycling bin in Seattle's Central District on Saturday.

The defendant allegedly killed the victim, dismembered her body and drove to Seattle where her remains were discarded.

Charlton was arrested Monday and initially held on a charge of suspicion of second-degree murder, but was formally charged with first-degree murder Wednesday.

"The tragic murder of Ingrid Lyne has left a family and community in a spiral of grief and anguish," King County Prosecuting Attorney Dan Satterberg said in a news release.  "We may never understand why she was killed, but the police and prosecutors working on this case have done a tremendous job of piecing together a solid case against the person we believe to be responsible for her death."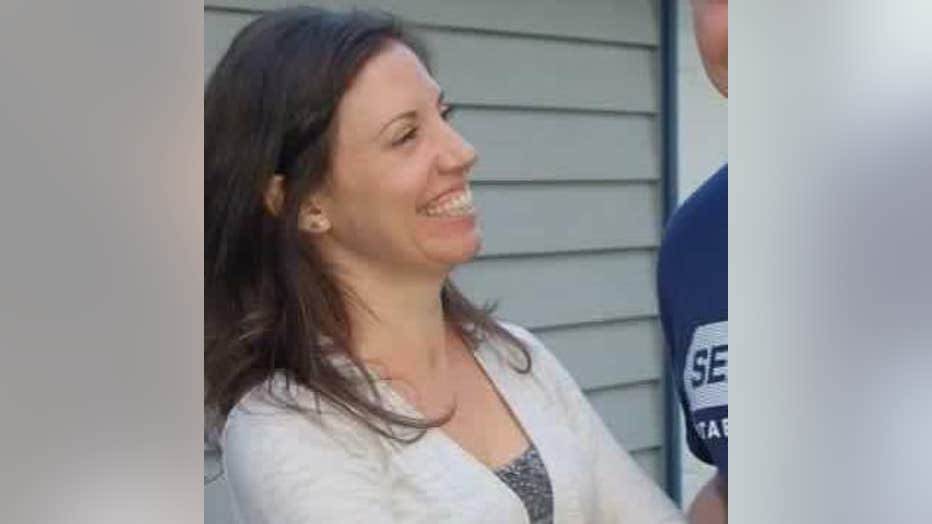 Ingrid Lyne, 40, of Renton, was a caregiver at Seattle's Swedish Medical Center. She was also the mother of three young daughters.


Charlton is also charged with motor vehicle theft for taking Lyne's SUV, which was found in downtown Seattle on Monday night.

If convicted as charged, the defendant could face a sentence range of at least 21 to nearly 28 years in prison, the prosecutor's office said.

The defendant remains in jail with bail set at $2 million. The defendant will be arraigned on April 27.

In charging documents, police said Charlton told investigators he was homeless, had a drinking problem and was "not a normal person." He said he and Lyne had been dating about a month after they had met on a dating site. He said she had picked him up in Seattle on Friday afternoon after he got of work as a day laborer and they went to  a Seattle Mariners game Friday night.

According to police reports in the charging documents, Charlton said that after the Mariners game, he and Lyne went to a bar in Seattle where his sister works and then went to Lyne's house in Renton, but could not remember much of the evening because he was intoxicated. Lyne was not seen again. He said he "thinks" he and Lyne had sex but she was "acting weird" and he thinks she drove him back to Seattle, where he fell asleep on a sidewalk. He said he spent Saturday night and Sunday night at an ex-girlfriend's home in Lake Stevens.

Police said the ex-girlfriend in Lake Stevens told them that Charlton stayed at a shelter in Seattle, but spent about two nights a week at her place. She said he is a "mean drunk," but that he never assaulted her. She said he was supposed to come to her house on Saturday morning to help her with yard work, but texted her that "something had come up." She said he eventually showed up at a bus station in Lake Stevens at about 10:30 p.m. Saturday.

She said she noticed he had swollen, injured lip and he told her that he had been robbed in Seattle and the robbers took his money. But he still had his wallet, she said.

Police said in the charging documents that Charlton "seemed rather nonchalant" during his police interview, "although he expressed annoyance that he was asked questions about him when the ostensible purpose of the interview was Lyne's disappearance. He claimed that he failed to contact police about the disappearance because he had been concerned or offended by texts he had received from her friends and family."

Human body parts were discovered in a Seattle homeowner's recycling bin on Saturday afternoon.

On Wednesday, the King County Medical Examiner's Office officially confirmed that body parts found in a Seattle homeowner's recycling bin were that of Lyne. The medical examiner said Lyne died of homicidal violence, but the date of her death was unknown.

Lyne was a caregiver at Seattle's Swedish Medical Center. Swedish issued the following statement Wednesday:

"The news of Ingrid Lyne's death has been incredibly tragic and shocking for all of us. Our hearts are heavy as this news brings a feeling of profound loss for the Swedish family and all who knew and loved Ingrid. We are doing all that we can to ensure that her colleagues receive the support they need right now as we collectively grieve. Our continued thoughts and prayers are with Ingrid's family and friends during this time. If you would like to support the Lyne family, we have confirmed that their preference is that donations be made to this account: https://www.gofundme.com/ingridlyne. All of the money donated will go to a trust fund that has been established for her girls."

Her daughters are ages 12, 10 and 7.