Fisher-Price recalls infant sleepers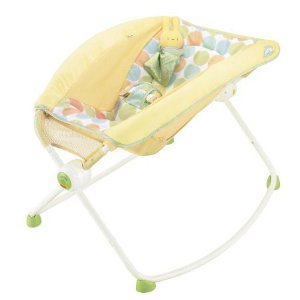 article
The U.S. Consumer Product Safety Commission announced Tuesday that Fisher-Price is recalling nearly 800,000 Newborn Rock 'n Play Sleepers.

According to the CPSC, consumers should immediately inspect the sleepers and stop using them if mold is found. The organization said that dark brown, gray or black spots could indicate the presence of mold. Mold can develop between the removable seat cushion and the hard plastic frame of the sleeper when it remains wet or moist -- something that can happen with frequent cleaning of the sleepers.

The recall was issued because mold has been linked to respiratory illnesses and other infections. Fisher-Price has received 600 reports of mold on these infant sleepers. The CPSC said 16 people have reported their newborns were treated for respiratory issues, coughs and hives after sleeping in the product.

The Newborn Rock 'n Play Sleepers have been sold nationwide and online since September 2009; they retail for between $50 and $85. Sleepers that are currently in retail stores are not included in the recall.