Flood & Winter Storm Warnings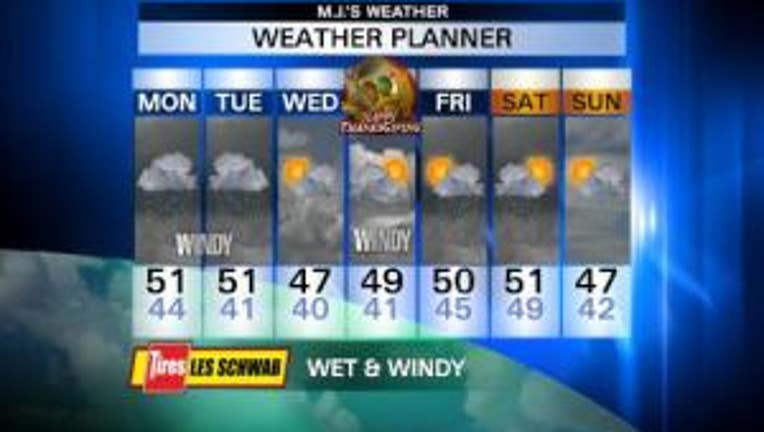 article


Very active weather week!  Today, we'll have rain all day, heavy at times, with breezy-to-windy conditions as well, and a lot of mountain show.  There is a FLOOD WARNING for rivers in Mason & Lewis Counties, especially the Skokomish and the Chehalis Rivers.  Also, all counties south of Lewis County.  There is also a FLOOD ADVISORY for Urban & Small Streams throughout Western Washington.  Basically, expect standing water on roadways, the potential for hydroplaning and roostertails.  Remember the slogan -- TURN AROUND, DON'T DROWN -- do not drive through standing water.  There is a WINTER STORM WARNING for the Cascades through midnight tonight.  Higher passes could get up to 30 inches of snow.  Lower passes like Snoqualmie, Stevens & White will get a mix of snow, rain and freezing rain.

Tonight will be rainy & windy, especially in the Admirality Inlet area - Whidbey Island, the San Juans, western Whatcom & Skagit Counties - as well as the south coast.

The rest of the week will feature rain at times, breezy-to-windy conditions and more mountain snow.  Travel for Thanksgiving will be dicey.  Please give yourself plenty of time and pack food & water.  If you're going over the moutains, you need to have chains ready and an abundance of patience.  Please be safe!