Garth Brooks makes dream come true for cancer survivor
RICHMOND, Va. -- She had it all planned out – Virginia teen Danielle El-Jor was going to travel to New York City and audition for The Voice.

From there, the sky was supposed to be the limit for the Midlothian High School graduate from Richmond.

Funny thing about plans. Sometimes, they change.

Instead of traveling to New York to audition, Danielle spent that day at home - undergoing a biopsy.

Danielle was diagnosed with stage 3 Hodgkin's lymphoma. Chemotherapy started on her 19th birthday.

"I had no time to postpone chemotherapy because it was rapidly spreading in my body," Danielle said. "There were mornings I couldn't get out of bed and walk, so the days that I could... I was grateful for those days."

Her cancer treatment became so grueling, Danielle would have to postpone her college education at Longwood University.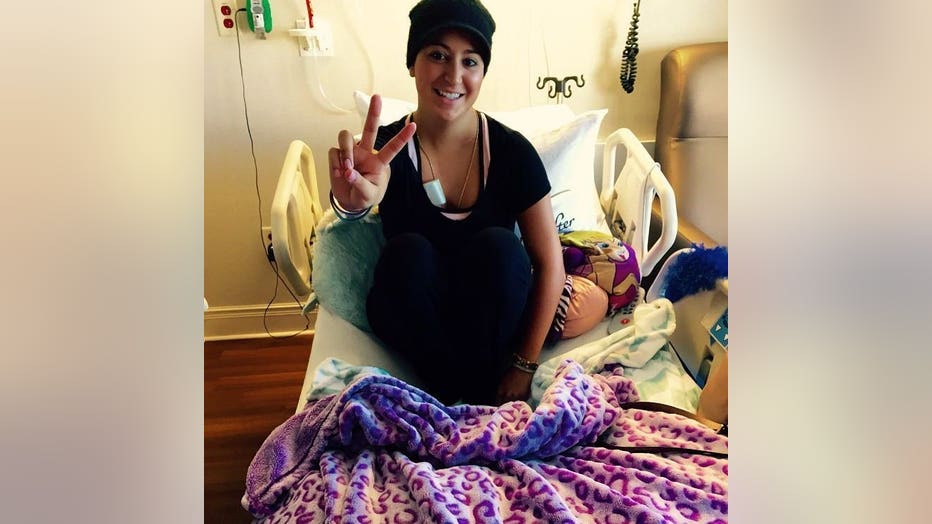 "I never asked God why, I was very focused on 'he has a plan for me, there's something big that's going to come out of this,' and here I am now... it's crazy," Danielle said.

Remember that dream of getting up on stage and becoming a star?

She got a taste of stardom on Sunday afternoon during country music superstar Garth Brooks' concert in Richmond.




A friend had reached out to country music station K95 with Danielle's story.

"Leading up to the show we held a contest for Garth tickets that we called K95 Prizefighter where folks could submit the story of someone they knew that was fighting adversity," K95 radio host Billy D said. "Her friend told us that Danielle had suffered through and beaten Hodgkin's lymphoma. During our meet and greet with Garth and Trisha, Danielle shared even more that we didn't know; she was actually supposed to try out for The Voice on the day she was diagnosed and never got a chance to sing."

"We went in and we met Garth and Trisha and sat down with him and it was like talking to my neighbors, like parents, so casual they were the nicest sweetest people," Danielle said.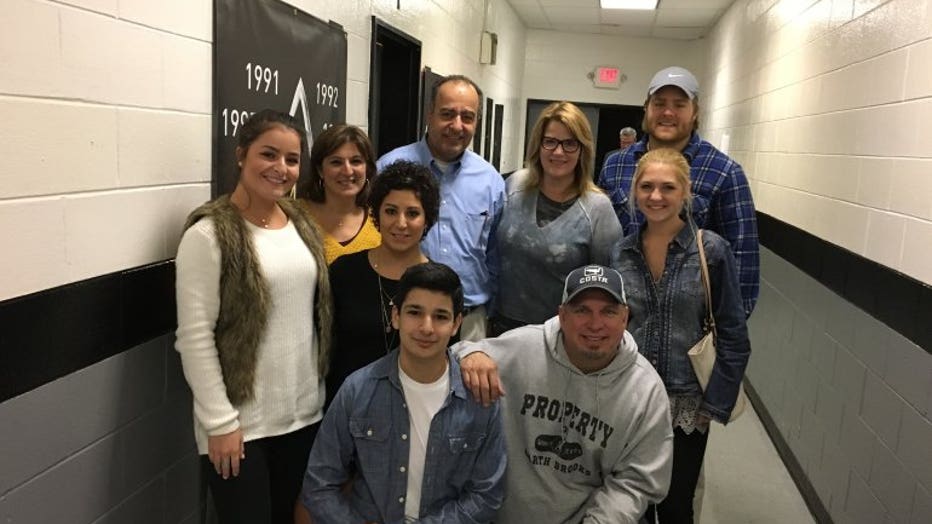 Danielle El-Jor and family, with Garth Brooks and Trisha Yearwood


When Brooks asked her about her dreams, Danielle shared her story.

"I told them my dream was to become a singer, I want to be on The Voice and he said 'What are you doing tomorrow at noon?'" she recalled. "He said 'How'd you like to come to my soundcheck?' and I was like 'Oh my gosh I would love to come to your soundcheck.'"

It was during that soundcheck when Brooks truly felt the power of Danielle's voice.

"I started singing, the band started playing, and it just all came very natural," Danielle said. "He was like 'Let's do that song tonight!' I was like 'Yes,  of course!'"

After some discussion, Danielle and Garth agreed to sing "I Told You So..." by Carrie Underwood, featuring Randy Travis.

They practiced it one time before performing it live Sunday at the Richmond Coliseum.

"It was like I was on stage with my best friend - he was amazing," Danielle said.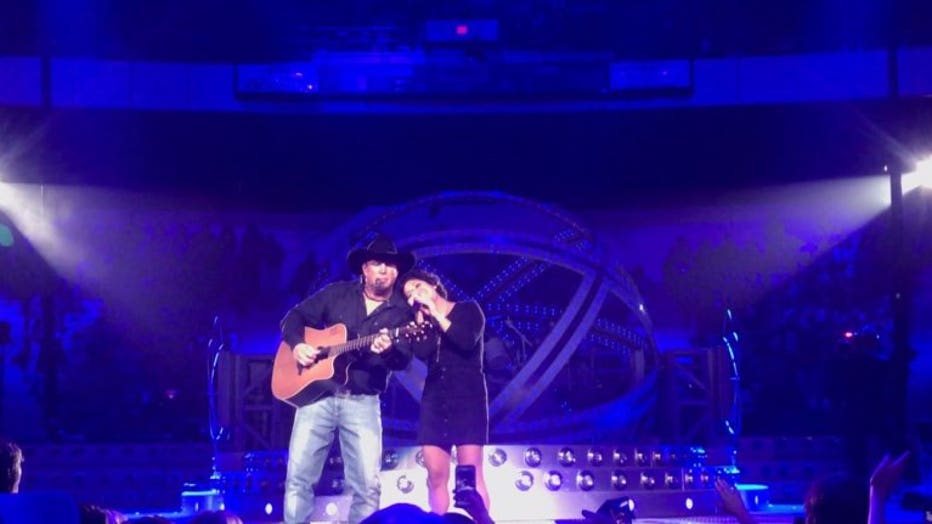 Garth Brooks and Danielle El-Jor


"She knocked it out of the park, like she knew she was supposed to be on that stage," Billy D said. "To be just a small part of that all coming together, from a contest entry from a best friend to a global superstar highlighting Danielle's talent on stage is just amazing, and we're so lucky to have been a part of it."

Danielle said she connected with Brook during their brief time together on stage.

"Looking into Garth's eyes, you could just see the dad in him. I felt like he would never want to see his daughter in the position I was in," Danielle said. "I feel like he was almost looking at me like a daughter figure, like if this was my little girl and sitting in the audience I would want someone to do this for me."

Danielle said she was excited to see where her newfound stardom might take her, whether it be to Nashville or that elusive audition for The Voice.

"We just prayed something would come of this. There had to be a reason for this, I kept telling myself that, and until now it was hard to believe it," she said.

"Not that I want to do it again, but to do what I did last night for the rest of my life, 100 percent it's all worth it, it's all worth it to me," said Danielle.

Danielle isn't sure where Sunday's performance will take her. However, she and her brother John, who missed their audition in June, say they would love the opportunity to audition for the show next season.

"If The Voice producers are listening, I would love to come audition for their show. That would be a dream come true. You don't even have to turn around for me. I just want to come audition and sing for you that's it," she said.

"There comes a time in life when you realize it's not about you and that other people need more help," said Danielle's brother John El-Jor. "I felt like it would have been ridiculous for me to go audition, even if I didn't make it, to be like I could do that and you can't for something she didn't choose."

Danielle's biopsy came back clear, but her doctors are still watching a spot on her liver.

"We're waiting for it to either grow or shrink, our prayers are for it to shrink, but I'm not worried about it," said Danielle. "I feel great!  "How could you not feel great right?  I'm on cloud nine."

You can follow Danielle and her brother John's progress on Twitter and on Instagram.

https://www.instagram.com/p/BMupyU0DaPG/?taken-by=danielleeljor17