'Greater Idaho' legislation merging with Eastern Oregon moves to House floor
BOISE, Idaho - Idaho lawmakers are continuing the conversation about the Greater Idaho movement at the state capitol. HJM1, a piece of legislation proposed in the House State Affairs Committee, received testimony on Monday.
FOX 12 Oregon reports the bill is a call to action that allows Idaho lawmakers to start talking about the movement with Oregon lawmakers.
The plan calls for Idaho to be expanded to include rural Oregon. So far, 11 counties in Oregon have signed a petition in support of the expansion.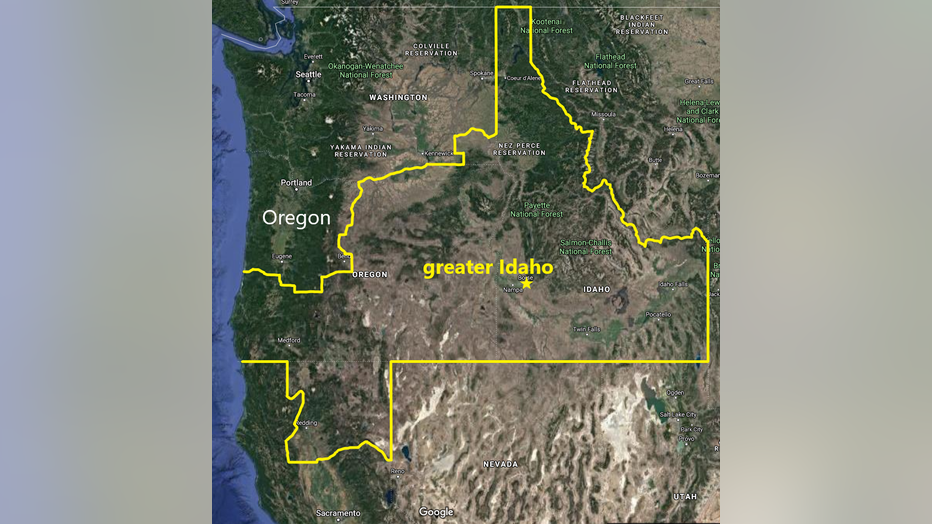 Proposed second phase of 'Greater Idaho' (Greater Idaho)
The measure passed the House State Affairs Committee despite lawmakers' claims that it would be difficult. They've now sent it to the floor of the House with a do-pass recommendation.
Get breaking news alerts in the FREE FOX 13 Seattle app. Download for Apple iOS or Android. And sign up for BREAKING NEWS emails delivered straight to your inbox.
It would then be sent to the federal government, where Congress would decide whether to approve the expansion.