Grim search over: Body of soldier's 13-year-old son found in mudslide


ARLINGTON, Wash. -- The body of Jovan "Jojo" Mangual was found in the Washington mudslide and officially identified Thursday, ending his soldier father's daily search through the debris field.

In an interview Monday, Army Staff Sgt. Jose Mangual said he has been in war zones, but he still wasn't prepared when he saw the devastation of the Oso, Wash., mudslide with his own eyes.

"Of the five deployments I've been on, nothing compares to this," he said.

The mud and debris are 70 feet deep in some places. But Mangual was wading through it, day by day, because his 13-year-old son Jojo was still somewhere in the mess.

"I want to be there, I want to find my son. I wouldn't do it any other way," he said at the time.

Jojo was at home on March 22 with his stepfather, Bill Spillers, and his three siblings when the mudslide struck, destroying the house. Jojo's mother, Jonielle Spillers, was out shopping and survived.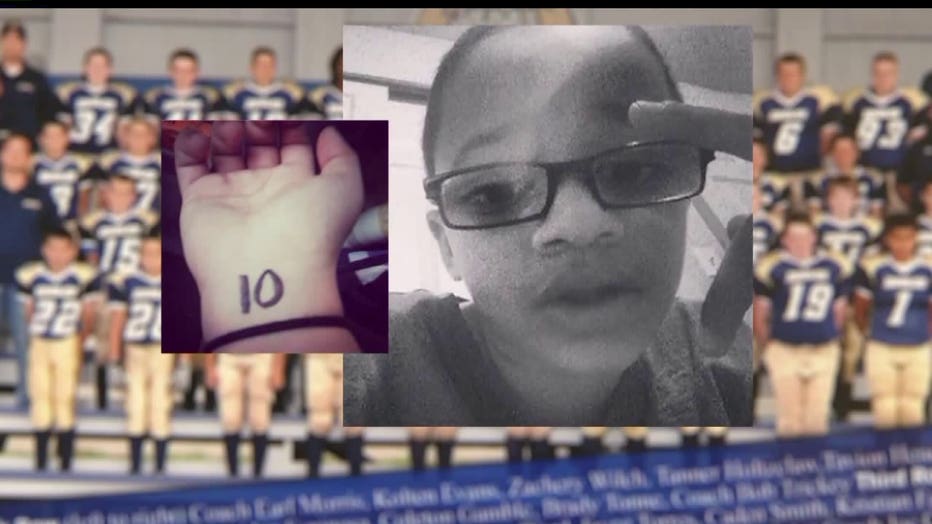 Thirteen-year-old Jojo Mangual, who wore number 10 on his school football team, is missing in the Oso mudslide.


So did his 4-year-old stepbrother, Jacob Spillers, who was rescued when a helicopter crew spotted him on a debris field immediately after the slide and was able to pull him to safety.

Jacob had been on the second story of the house at the time of the mudslide, and officials speculated that might have saved him.

"I have no bad feelings, just because he got to get rescued and my son's still missing," Mangual said Monday. "Nothing at all, I'm happy that he's back with his mom."

He said he's spent time with Jacob over the last week, and he's a tough little boy. He'll have to be when he realizes he's lost a big part of his family.

"He's too young, he doesn't understand. I just hope in the future he's able to overcome, because this is a lot to take."

It's a lot to take for Mangual, too. He said the tragedy has helped him to see how loved Jojo was by his friends and football teammates at school. It's given him the motivation to keep showing up at the search site day after day.

"It hasn't been easy, but I just have my faith in God, and keep on pushing, pressing on," he said. "I know I'm going to find him, and that's all I'm focusing on."

The body of Jojo's 5-year-old stepsister, Kaylee, had already been recovered.

Jojo's 2-year-old stepsister, Brooke, and his stepdad are still missing.