Heat advisory issued as Seattle has 4th hottest July on record


SEATTLE -- It's. About. To. Get. HOT!

Q13 News Meteorologist Katie Boer says several days of heat are on the way. We're looking at 90s Monday, 90s Tuesday and several more days this weekend.

That said, with temperatures in the upper 80s Wednesday-Friday, we're close enough that we could easily see some parts of Western Washington bumping into the 90s.

The National Weather Service issued a heat advisory for Monday beginning at 10 a.m. for Puget Sound all the way down I-5 through Portland and into the Willamette Valley.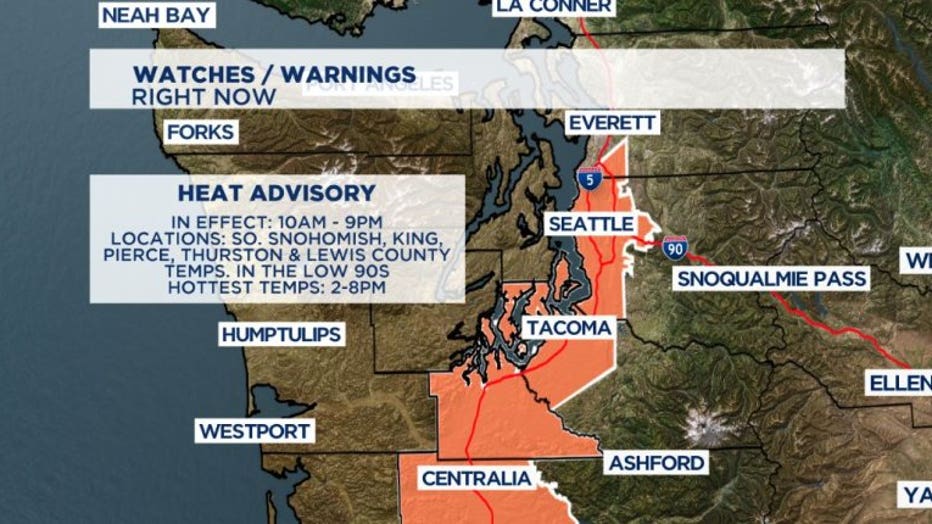 4th WARMEST JULY, so far...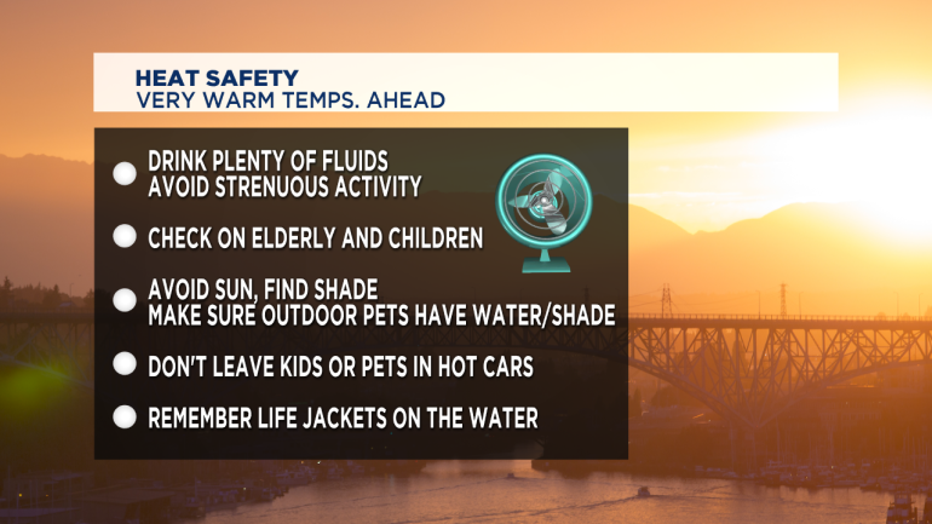 HOT & DRY is the name of the game this week:

High pressures is going to be building, bringing about warm, dry conditions to the interior lowlands with some cooler relief and a few marine clouds keeping temperatures cooler on our Washington beaches.

Generally we'll be trending about 10-15° warmer than normal this week. That's all courtesy of our warm air mass from building high pressure over the SW.

Our flow right now is mainly onshore with some cooler temps along the coast and some low level stratus clouds (mainly at night and in the mornings).

Right now it doesn't look like we see any rain through the extended 7-day forecast.