Heat wave to hit Western Washington, expect several days near 100 degrees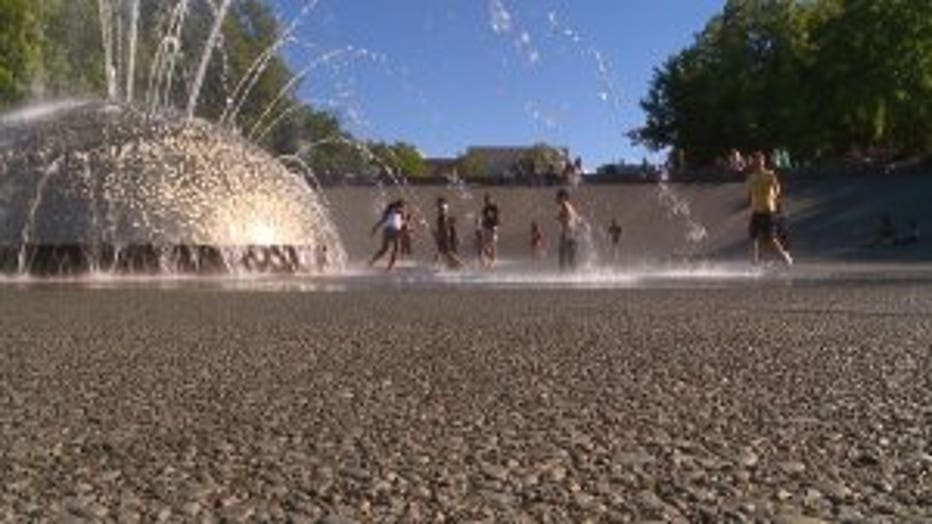 SEATTLE -- Grab a fan and maybe the kayak. Temperatures this week could reach into the 90s across Western Washington with some areas south of Olympia reaching triple digits. Q13 News Chief Meteorologist Walter Kelley says the work week could be the hottest week the region has seen in the past eight years.

The National Weather Service has issued an excessive heat watch beginning Tuesday afternoon through Friday evening for Puget Sound. The watch affects Seattle, Bellevue, Bremerton, Everett, Tacoma, the Hood Canal, and the lower Chehalis Valley.




An excessive heat watch means that a prolonged period of hot temperatures is expected. "The hot temperatures will create a dangerous situation in which heat illnesses are possible," the National Weather Service states.

"Drink plenty of fluids, stay out of the sun, and check up on relatives and neighbors. Young children and pets should never be left unattended in vehicles under any circumstances. This is especially true during warm or hot weather when car interiors can reach lethal temperatures in a matter of minutes."

Walter Kelley says  Monday will be nice with a high near 83 degrees.

On Tuesday, temperatures will begin to heat up. The Metro area will see highs near 90 degrees. The beach will feel very hot with highs in the 80s.

Kelley says Wednesday and Thursday will set records for many areas with highs in the upper 90s.

"Right now, it looks like Thursday will be the hottest day of the week with some getting above 100 degrees," Kelley said on Facebook Live Sunday night.

Adding, "That is too hot for Western Washington."




Thursday and Friday mornings will not get below 70 degrees. The nights will be warm with records being set for "high minimums."

Walter Kelley says Friday will still be hot, but we will probably not break a record that day.

This heat can be fun but makes sure you check on elderly neighbors, practice water and fire safety, and stay hydrated.

This week should also dry. Meaning we should set the record for consecutive dry days at 52 (for SeaTac) on the 8th of August.

Space events in August