High-speed chase ends with crash, ruptured gas line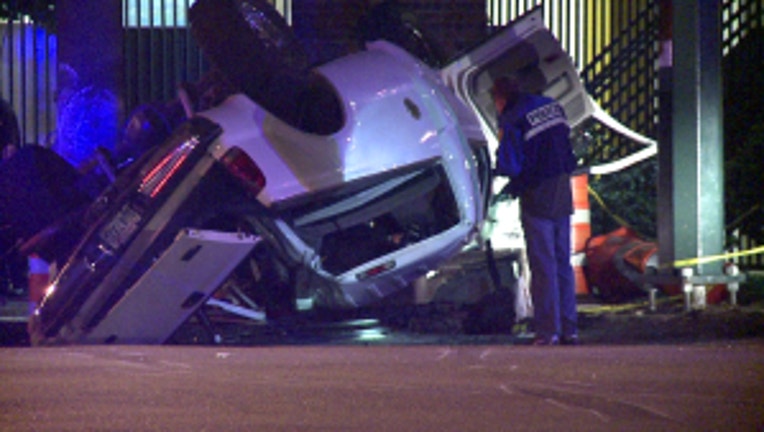 article
EVERETT - Two people were in the hospital Monday morning after a car chase ended in a crash that ruptured an Everett gas line.

Around 11:30 p.m. Sunday night, the Bothell Police Department attempted to stop a stolen pickup truck.The driver of the truck didn't stop, police said, and entered a business parking lot in the 1500 block of 164th St. SE where it hit another vehicle as well as a police car.

The pickup then took off northbound on I-5, exited at SE Everett Mall Way and continued onto Evergreen Way. At Pacific Ave., the truck collided with another car. The truck flipped upside down and slid onto a sidewalk. The car slid onto its side as well, and the crash pushed the car into a natural gas line, rupturing it.

A 40-year old Mukilteo woman in the hit car was taken to Harborview Medical Center with serious injuries.

The driver of the truck, a 33-year old Seattle man, was taken to Providence Medical Center for a medical evaluation. A variety of charges are pending against the driver, police said.

Puget Sound Energy responded to fix the damaged natural gas lines.