Homeless veteran becomes stable dad: One man's journey off Seattle's streets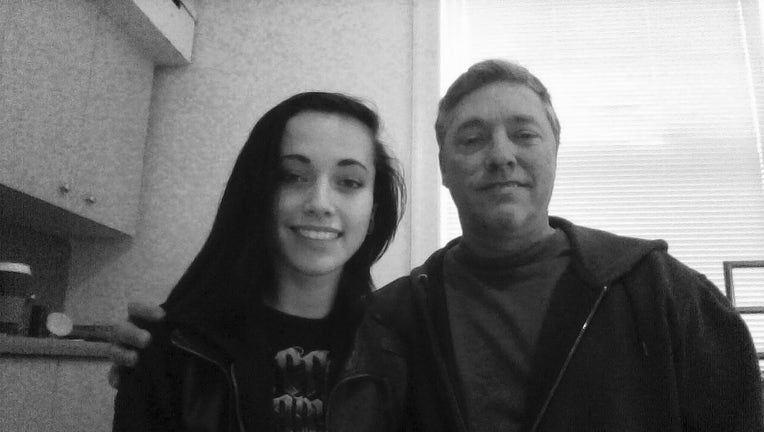 article


Tomorrow morning at 7:30 a.m., Q13 FOX News This Morning will take an in-depth look at King County's efforts to eliminate veteran homelessness by the end of 2015. This is just one of the program's many success stories. 

SEATTLE - During the more than a decade he spent living on and off the streets, Robert Pope often found himself sleeping in the alleyway behind Seattle's Union Gospel Mission.

"Right here," he said, pointing.  "Right by the dumpster."

The alleyway was a far fall for a man who once proudly served his country. An Army veteran who spent four years stationed in Germany, Pope, now 53, said he received an honorable medical discharge after suffering a severe neck injury in a car accident.




Back in the United States, Pope met a woman in Seattle while working as a cross-country truck driver. Before long, the two had their first child – a daughter named April.

Spending long stretches on the road, Pope said his relationship crumbled. He spiraled into depression after his ex was awarded custody of their daughter following a messy court battle.

At the same time, Pope said his injury began to worsen, making it difficult to work.

Before long, he found himself living on the streets.

"It's one of the worst places you can be," he said. "It was a struggle from day to day."

He recalled how people would walk right past him on the street.

"Ignored me," he said. "Completely ignored me, like I wasn't even there."

Over the years, Pope said he sought out services for disabled veterans, but nothing kept him off the streets for very long.

It wasn't until 2013 that he found the motivation he needed to turn his life around.

"My ex lost custody of our daughter, so they found me and wanted me to get back involved with my daughter's life," he said.

Determined to get his daughter back, Pope once again went in search of services in Seattle. The Salvation Army directed him to the Downtown Emergency Service Center (DESC).

It was at DESC that he met Jessica Kessler, the woman who would help change his life.

"I couldn't have done it without her," he said. "To do it on my own, from the street, it's a mountain you just can't climb. It's impossible."

Kessler, a veteran's employment specialist at DESC, had been assigned to Pope's case. She quickly helped him find a job at an organization downtown that helps others with disabilities get back on their feet.

The job also came with an apartment – big enough to raise a teenaged daughter.

"Last week I signed the papers to get full custody of my daughter," Pope said, holding back tears. "It's been a struggle, but we are a tight knit family now."

Now 17 years old, Pope's daughter, April, is a senior in high school and making plans to go to college.

"We're like two peas in a pod," Pope said.

"Your passion and motivation to bring your family together always has overwhelmed me," Kessler told Pope on a recent afternoon, struggling herself to hold back tears.

The two exchanged hugs as Pope thanked her for everything she had done.

He had this message for other veterans who find themselves on the streets:

"The services are there," he said. "You just have to find them, you have to stick with them, and it works. And I'm living proof."