ID needed for 3 home burglars in White Center; Crime Stoppers reward offered


WHITE CENTER, Wash. -- King County Sheriff's deputies are asking for the public's help identifying three burglars who broke into a home on 18 Avenue SW in White Center between June 3rd and 4th and hauled away bags full of items including X-box gaming systems.

"They went through every single box, opened it up, dumped it on the floor, opened it up, dumped it on the floor," said Mike Menaglia who owns the home.

The thieves were caught on a game camera.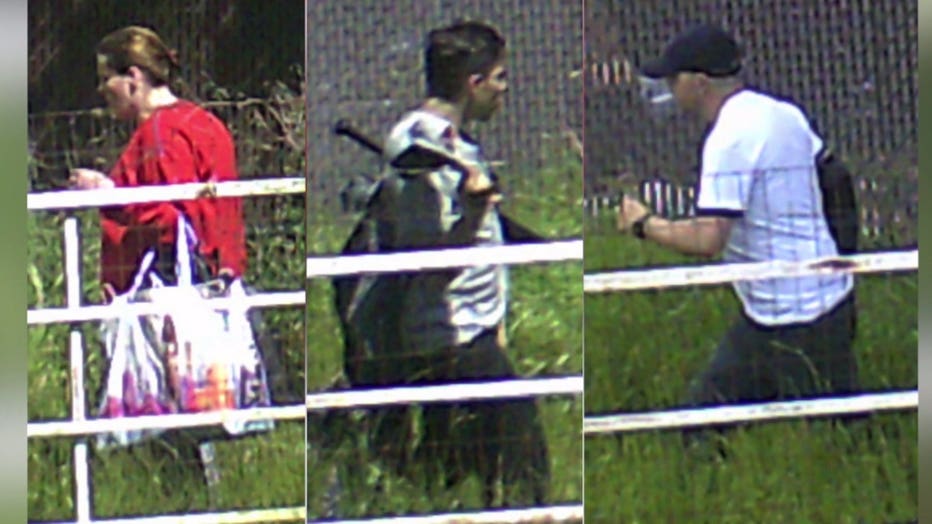 "One neighbor in back actually saw the three going down the alley and he says, 'Hey, we've got you on video and so at that, they went and ran down the alley," said Mike Menaglia.

He had to cover broken windows with plywood and put a hardened steel chain on the door to keep them out.

"I can tell you that after they broke into the house, they came back once, twice, three times to get into the garage," said Menaglia.

The suspects appear to be one male in his late teens or earlier 20s, a woman in a red top who could be in her 30s and a man in a baseball cap who appears to be in his 30s.

"It's a burglary. They're entering a place that's not their's and stealing items so that's a felony," said Sgt. Ryan Abbott.  "We just really want to identify these people and hold them accountable for what they did."

If you know any of their names, Crime Stoppers will pay you a cash reward of up to $1,000. Submit an anonymous tip by calling 1-800-222-TIPS (8477) or download the P3 Tips App to your phone for free and use it to send the info and any photos you have to the detectives. It is completely anonymous. You can also submit info at www.P3Tips.com.